On Monday night United drew 0-0 with Leicester securing Champions League football for the first time in 20 years, a fairytale end to a season which surmounted the expectations of Toon fans.
The match cam released by Newcastle United yesterday confirmed all of this: close up shots of players faces, emotional family celebrations and, importantly, Kieran Trippier directly addressing the documentary.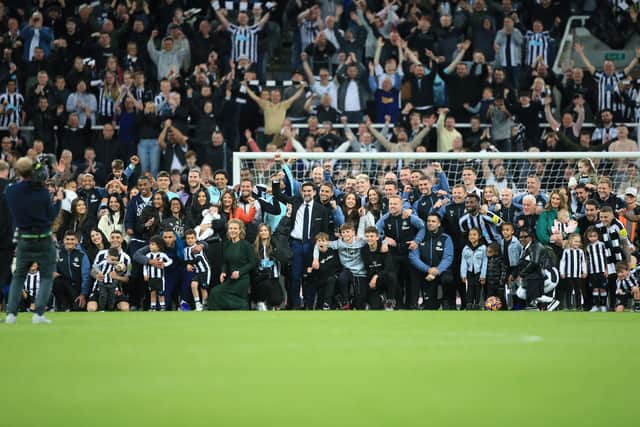 At the end of the behind the scenes footage the English defender turned to the camera and said: "Good time for a documentary, eh?"
Ever since it was announced, United fans have eagerly been awaiting the documentary's release. As it will be dropping on Amazon in the summer, many believed the Carabao Cup final would be the climax of the series. But after Monday, it's undisputable it will follow the club until the end of the season.
Earlier this year, co-owner Amanda Staveley confirmed the four-part series will not be a part of the All Or Nothing series which has followed the likes of Arsenal, Tottenham Hotspur and Manchester City across an entire season.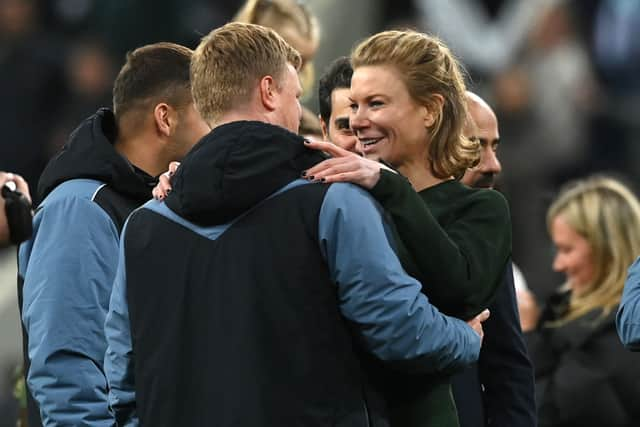 Departing further from the familiar format, the cameras will be largely focused on the takeover and commercial runnings of the club, with Staveley expected to take a central role.
As well as increasing the Magpies exposure, Staveley revealed the earnings documentary will allow the club to invest more money into the club in line with Financial Fair Play guidelines.
She said: "With [FFP] rules as tight as they are, we really need to do everything we can to grow our revenue and grow our finances."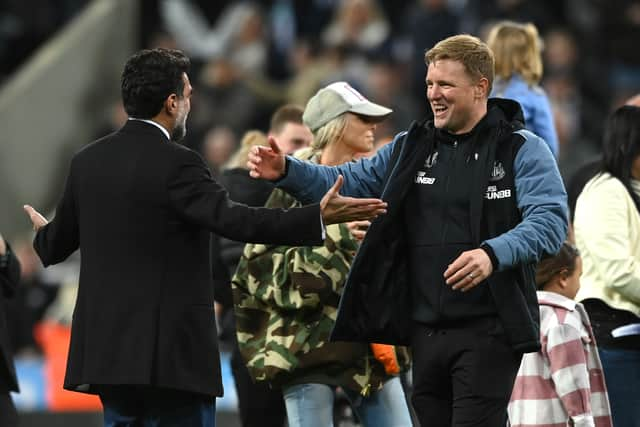 When the documentary was officially announced, Eddie Howe came out in full support of it so long as it didn't interfere with his players privacy: "Privacy is important; when you're dealing with players, there are certain things that should never escape the walls of the training ground," he said.
"It's delicate but I can't go against the club. I'll always support them in whatever venture they're trying to pursue. Just so long as it doesn't overstep the mark!"
The untitled documentary series is expected to air in August in line with the start of the new season.
Get the latest Newcastle United headlines with our free football newsletter! Follow the action from St James' Park and beyond as we bring the sport news to you. Visit our website here to sign up.