Rocco was diagnosed with stage four high-risk neuroblastoma in February 2021.
It's the same form of cancer that Bradley Lowery suffered from, losing his fight at the age of six in 2017.
Rocco's family need to raise £230,000 for the expensive vaccine trial to try and cure the cancer.
The fundraiser is being led by the Bradley Lowery Foundation.
Jermaine Defoe, who formed a close relationship with Lowery during his first stint at Sunderland, had already backed the campaign.
Now Newcastle United legend Alan Shearer has added his voice.
In a clip posted online, Shearer said: "Hi everyone, I'm appealing to all Newcastle United fans.
"Little Rocco is fundraising with the Bradley Lowery Foundation for treatment abroad.
"He needs to raise a further £80,000 in the next few months and we need your help.
"Like you all helped Bradley, we need your help again.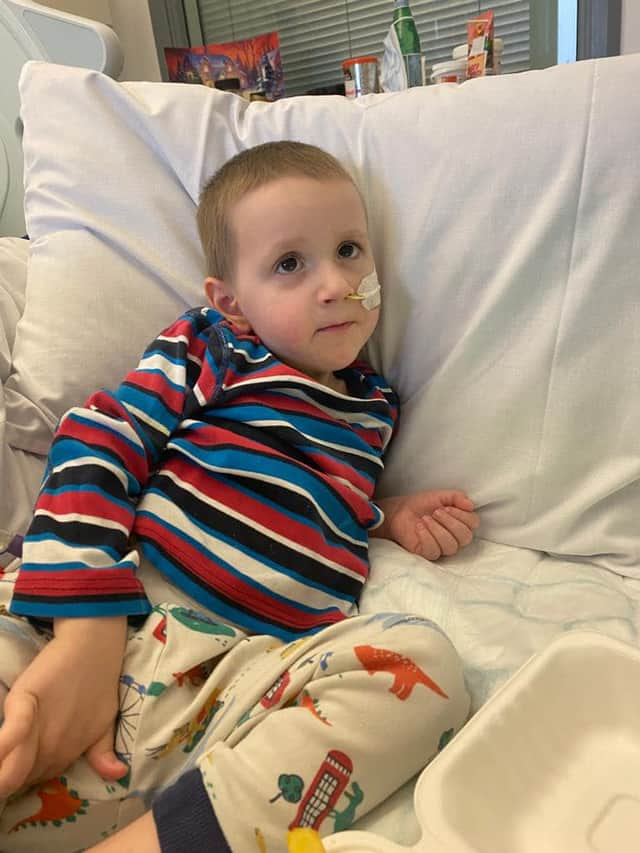 "If you can spare just £2 it can really make a difference."
It follows Jermaine Defoe's message, which was posted online.
Defoe, who returned to Sunderland in January, said: "Hi guys, the Bradley Lowery foundation needs your help to help Rocco.
"Rocco has neuroblastoma, the same cancer that Bradley had.
"We're asking you to show your support like you did for Bradley when the whole nation came out in support.
"We need the same for Rocco."
Following the two strikers' messages, two separate donation pages to help Rocco have been launched - one for Newcastle United fans, and one for Sunderland fans.
The two supporters are engaging in a friendly competition to see who can raise the most to support Rocco in his fight against cancer.
Newcastle United fans can donate to the fundraiser on their own page here.