Newcastle United took centre stage as The 1975 frontman Matty Healy shared his love for the football club whilst playing a sold-out Utilita Arena on Tyneside.
The band rolled into the North East on Wednesday evening in what was a homecoming show for the frontman, raised by Geordie parents Tim Healy and Denise Welch.
There was no shortage of nods to his Tyneside roots during the blistering two-hour and 20-minute set from the band either.
It all started with a cameo from Matty's dad Tim Healy, of Auf Wiedersehen, Pet and Benidorm fame. Healy, born in Benwell, has cemented his status as a Geordie icon over his career.
It didn't end there either with the band's saxophone player donning the black and white of Newcastle United to blast a rendition of 'Local Hero' before the band rocked into hit track 'If You're Too Shy'.
Healy also explicitly referenced Newcastle United and the terrific season they are having on the pitch.
At one moment during the gig, he said: "We are very, very happy to be here in God's country. We're going to get in the Champions League. We're going to get in the Champion's League - with belief! I love playing Newcastle, I grew up here. This is the hometown show where everyone comes up and goes, 'eee you're doing so well with your music it's amazing'."
Newcastle fans in attendance at the Utilita Arena, already in a buoyant mood, were then left giddy when the lead singer turned his trademark autotune ditty into a dig at Sunderland.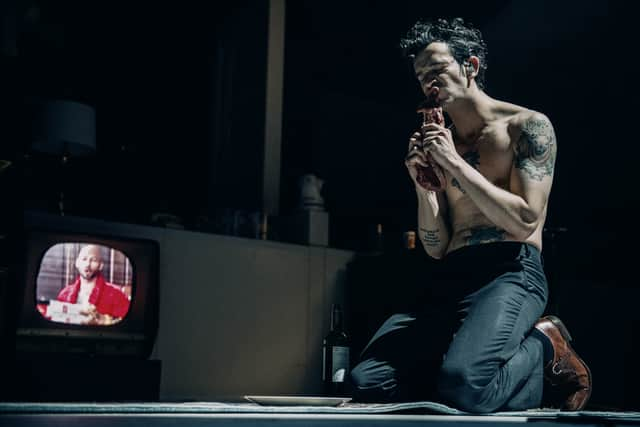 Singing before 'TOOTIMETOOTIMETOOTIME', the star joked "don't like Mackems" to the tune of viral "don't like menthols" moment.
Healy has been a lifelong Newcastle fan and even has a tattoo of the club on his bicep.
Speaking to Football Burp back in 2013, the singer recalled how he "virtually grew up" at St. James' Park and the training ground.
He said: "Yeah, massively. I virtually grew up in the crèche at St James's Park – because my dad was in Auf Wiedersehen, Pet in the '80s, so he was mates with Micky Quinn and all that lot.
"He used to go on a night out, pick me up on the Saturday and we'd go to the training ground because that's where all his mates would be."