Newcastle United are being linked with a move for a striker this summer, and there is a new name in the frame.
The Magpies have enjoyed a solid start to the season so far, picking up five points from their first three games.
The good form follows a summer of smart shopping, with Howe and Newcastle deciding not to spend silly sums to land superstars, despite the club's new-found wealth.
The Magpies want to sign a striker before the end of the window, and a number of players have already been linked.
The Blues are attempting to offload Michy Batshuayi before the end of the window, and Newcastle, along with Leeds United, are seen as the solutions.
Batshuayi has completed five different loan spells during his time at Chelsea, most recently spending time at Besiktas.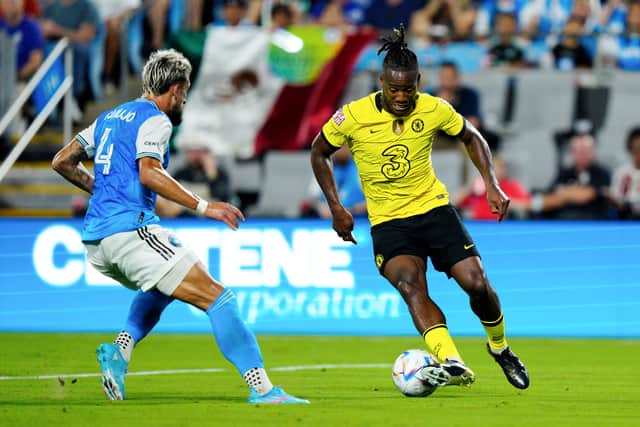 And it seems Chelsea are now looking to sell him altogether, with the striker having just one year remaining on his current contract.
Batshuayi is valued at £9million, but the Blues are not particularly in a strong negotiating position.
Everton were said to be interested, but it seems that move won't be going ahead.
Both Newcastle and Leeds are looking for a striker late in the window, and Batshuayi could prove to be a fall-back option for the two clubs, given neither are likely to prioritise a move for the 28-year-old.