Thousands of Newcastle United fans will meet at The Green Man pub in Wembley Park before the Carabao Cup final and raise money for Wor Flags at the same time.
Tens of thousands of Magpies fans are expected to travel to London for the match on February 26 with many booking travel and hotels despite not managing to score a ticket to the game.
Plans are hatching for meet-ups across the capital with The Newcastle United Supporters Group in London at the heart of plans including The Geordie Village, The Route to Wembley and The Geordie Dome.
Another event organised by fans is at The Green Man pub, which has already sold out.
Fans will meet at the venue at 10 am on matchday to share pre-final jitters and raise money for supporters group Wor Flags, who work to provide the emotive banner displays at St. James' Park.
Darren Curry from North Shields is one of the Newcastle fans involved with the event and told NewcastleWorld how it came about.
He said: "We got offered The Green Man and had a few conversations, how many we can get in etc. Then we decided we'd do it for charity, for Wor Flags as a thank you from the fans.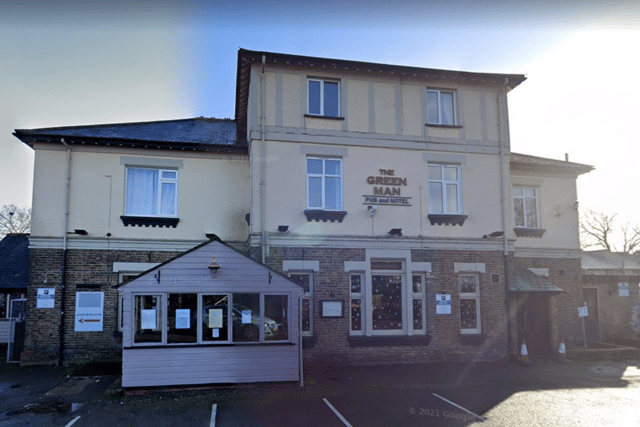 "It got delayed a little bit but once Newcastle put the tickets on sale we could put it on sale."
The plan is for Newcastle fans to utilise the space outside the pub, but a wet weather plan is also available should the heavens open on the day of the Carabao Cup final.
Darren added: "We've got two marquees ready to go. We want to try and give as much as we can to Wor Flags. We've got 2,000 paying customers who have paid a fiver. We've got that money there now and the potential for a few walk-ins - the pub holds 3,000 - extra funds will go to another charity in the North East.
"If the weather is poor we'll have to put the marquees up and they cost a lot of money, but we'll give it right to the last minute."
Responding to The Green Man event on Twitter, Wor Flags wrote: "This really means a lot! Thank you so much @dazcurry and everyone who bought a ticket. Roll on the Green Man and roll on Wembley!"