The Graeme Jones Newcastle UNITED call to arms which fans will LOVE
Newcastle United interim manager Graeme Jones has issued a fan call to arms as he aims to take the Magpies away from troubled waters.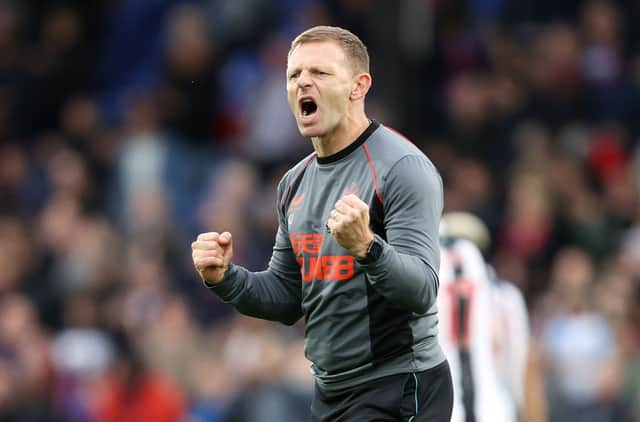 Newcastle United interim manager Graeme Jones has issued a call to arms for fans ahead of the visit of Premier League leaders and Champions League winners Chelsea.
Jones, who will take charge of his second and 'last' game in temporary charge of United at St James' Park, says now is the time for a UNITED front, with the club attempting to navigate choppy waters.
Speaking in his pre-match press conference, Jones said: "I feel the supporters are ready to get right behind the group.
"We need 52,000 plus 20 players all together. United, Newcastle United. Tomorrow, through difficult moments, and it needs to be permanent, non-negotiable between now and May. Together as a football club."
Speaking of his job, Jones continued: "I want Newcastle to be in a better place than we were when I took the role.
"I want to present the new manager with more points, if I can.
"I want him to come into a united football club - that means supporters, players and staff all pulling in the right direction, with standards, ready to do what is necessary."
Jones has reiterated that tomorrow is set to be his last game in the dugout as stand-in boss, although he expects further talks with the club's owners this weekend.
"I'm not looking past my remit which is the Chelsea at home," he said.
"I'm sure I'll have a discussion with the new owners on Saturday night or Sunday and they'll let me know what the plan is going forward.
"I'm ready for everything. We'll have to wait and see. It's in their (new owners') hands, not mine."