The full-back was the first signing made under the new era of PIF ownership and the first stepping stone to a change in fortunes that now sees the side fighting for a Champions League spot rather than in a relegation battle.
Newcastle have just four fixtures left in the Premier League season with their fate in Europe in their own hands and Trippier has admitted he and the players are very much aiming for a place in the Champions League.
The defender featured on The High Performance Podcast with Jake Humphrey where he reflected on his career journey and what has happened at Newcastle United over the past 16 months.
As well as praising his teammates and Eddie Howe, Trippier attributed some of the side's success to the support of fans and the culture of football in Newcastle.
He said: "My first game against Cambridge was a sell-out and, no disrespect to Cambridge, but you don't see that in the Premier League.
"The fans have been incredible since I've been there. Wor Flags and the atmosphere in here is incredible.
"I always go back to the one against Arsenal at home last year, that was the best atmosphere I've been involved in before."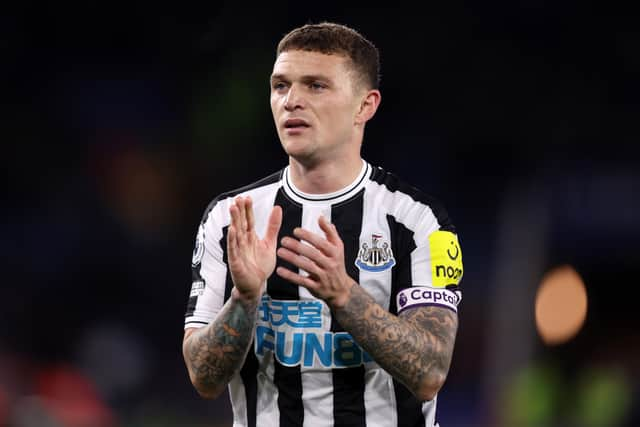 Podcast host Jake Humphrey then alluded to Mike Ashley and the difficulties fans felt in finding an affinity with their club under the Sports Direct tycoon.
The presenter also compared Trippier's career of set-backs and doubt from managers such as Roberto Mancini at Manchester City to how it felt for Newcastle United fans to be supporting the club under Ashley.
Trippier refused to get drawn into a debate on the Magpies' former owner but admitted that there had been much change since October 2021.
He said: "The fans had to go through tough times of course they have.
"Now it's a new journey, they can dare to dream. It was the first cup final in so long, we're gutted we didn't win but that's just a start, a stepping stone to where this club deserves to be.
"The fans are so valuable, when we've needed them they've always been there and always reacted. We certainly value them so highly and long may that continue."