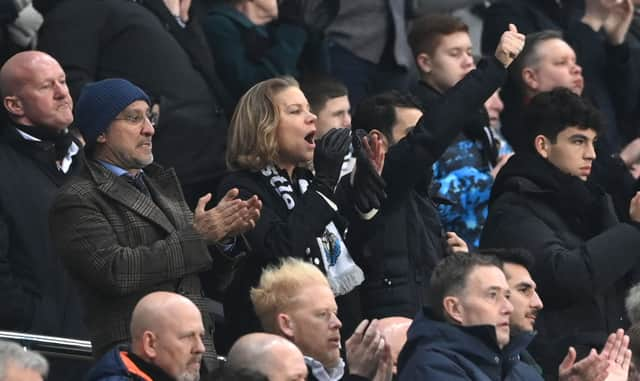 Newcastle United co-owner Amanda Staveley was a keynote speaker at the annual Financial Times Business of Football Summit on Thurday - and her answers on a whole range of subjects proved very revealing.
In the 25-minute conversation, hosted by the Financial Times' Murad Ahmed, at the Biltmore Mayfair, in London's prestigious Grosvenor Square, Staveley was quizzed on everything from the deal to buy Newcastle, the delays, relationships with the Premier League and future sponsorship.
Her views on Roman Abramovich's Chelsea sale also raised eyebrows, while the details of the club's search for a CEO - and her role with husband Mehrdad Ghodoussi at the club also enlightened.
It's the interview Newcastle United fans had been looking forward to all week - and as NewcastleWorld was kindly handed an invite for access - we're passing on the full transcript of Staveley's interview to you, the fans.
So trap yourself in, it's well worth the ride.
Why did Staveley & PCP choose NUFC - and did they wish they'd hung on for Chelsea
"One great thing about taking four years to buy Newcastle was we had the great opportunity to look at every club, and that includes Chelsea.
"It is a wonderful club and I love working with all of my Chelsea colleagues on the Premier League board but there was only one club for us - and there will only ever be one club for us.
"And we like the challenge of trying to buy something at 20th in the league and trying to get it to the top."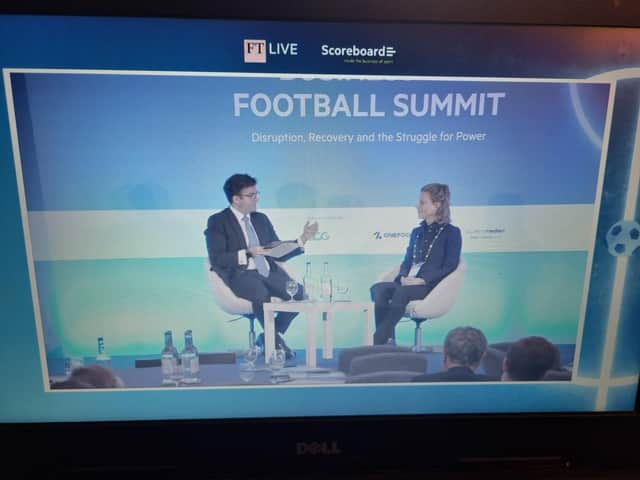 Staveley reveals details of how the NUFC deal was reached
"Mehrdad and I, we were looking after I did Man City - I was there in an only advisory role. Through my career I was always keen to be part of a team to buy another club. I love football and I am passionate about the Premier League.
"We wanted to buy something we could really grow.
"We looked at a number of big clubs around Europe. And we got the chance to look at Newcastle, while looking at Liverpool. We went there and fell madly in love with the fans, the team and the passion. St James' is a really unique place.
"We wrote a business plan, we had a kind of, once we left Newcastle we realised we needed to grow, to grow Newcastle into a global brand. We needed a partner and we needed one with patient pockets. We presented it to Yasir Al-Rumayyan, our chairman. PIF work with us tirelessly every day.
"It was a great road, a challenging road. And that gave us the opportunity to get to know each other and become closer as partners."
How did the new owners convince the Premier League that PIF and the Saudi state are autonomous?
"It was quite easy once everyone got around the table. PIF is an autonomous sovereign wealth fund and is very much run as a separate entity. Has a separate board of governors, an incredibly diligent team.
"In the end we had a great relationship with - and are building a good relationship with the Premier League.
"Once we actually met face-to-face, remember this deal was done in the middle of COVID, in the middle of football facing its biggest crisis. We had to keep all of the investors, the Reuben family, online for a transaction. There were all sorts of complications, not just the Premier League. But we got there."
What state did you find the club in?
"One thing I can say about Mike (Ashley) is that he ran the club efficiently.
"Mike was very honest with the fans he said he didn't have deep enough pockets to invest. Neither have Mehrdad and I. Thank god we have incredibly wealthy investors alongside us like PIF and the Reuben family, Jamie Reuben.
"He had taken the view he was ready to sell, we arrived and the business model is to build this club into a huge global business, a huge global brand and we want to be the best at football and challenging for trophies.
"That needs a lot of investment. We are not saying we are going to spend silly money. We are not.
"I hope that in the next transfer window people will see we are not going to overpay for players or assets. If people think we will spend silly money, we will not."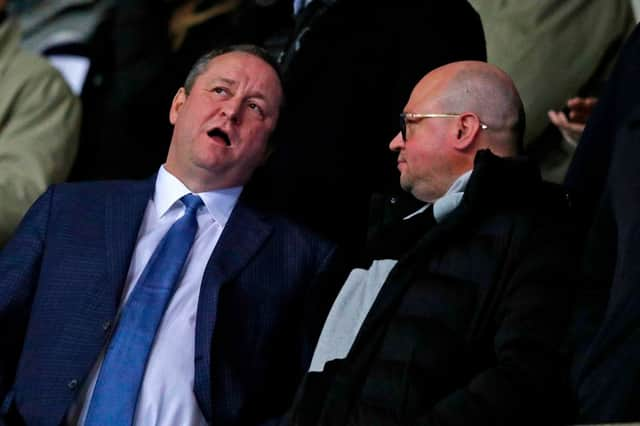 Will NUFC follow the Man City journey to the top - and will that see the stadium filled with state-owned sponsorship?
"No. Quite rightly some clubs looked at the related-party issues. I think a lot of people thought we'd have Saudi Aramco, or a Saudi business all over the stadium and that has not happened.
"First of all, St James' belongs to the fans and we will always remember that. We are custodians and we are privileged to be there. We have the greatest fans so we want to make sure we do everything that is right for Newcastle. PIF are incredibly aware of their position as custodians. They also want to make sure any sponsorship decisions taken in the future are done with due care and attention.
"There are very strict related-party rules now. I was never concerned about them when we went in. We bought the club and the rules changed very quickly - but I was never going to do deals that were not fair market, we will run the club efficiently.
"We are going to get the best deals the club needs."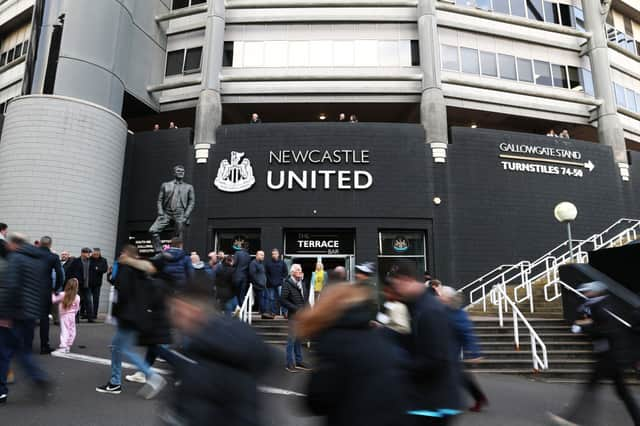 Would you let Mike Ashley have a few Sports Direct logos to stop his recent litigation attempt?
"I think we want to move on and Mike's litigation, we have filed our defence. We are big fans of his, we are big fans of Sports Direct. But I think what we want to see is something different for Newcastle.
"If Sports Direct came and said 'we want to pay you x tens of millions of pounds' we would be delighted to talk to Mike.
"It is all about revenue. And in this challenging time we need to be as competitive as we can be, we need to drive revenue through our clubs - that's important to all of us.
"That's key. it's not about no Sports Direct, it is about what we want to do."
What were the lessons learned in the January transfer window?
"We took over the club, we were in position 20, we had no manager. Mehrdad and I and our PIF colleagues went up to the club and it was a lonely place. Fortunately we have an amazing head of recruitment in Steve Nickson, who has been with the club for a long time and has a really deep knowledge of the player markets. So we were able to quickly put together a transfer committee.
"Our No.1 priority was to not get relegated and that means sometimes, you have to buy players who can come in quickly, like Kieran (Trippier), who are fit and ready for the challenge of the Premier League. Europe is not the same as the Premier League. It needs players who are ready.
"Eddie came along. We looked at a huge range of managers. He was very clear in what he wanted and it has proved to be absolutely right. He is very particular as a coach - he wants 120% all the time.
"With PIF we worked, my husband established relationships with agents and I suppose we will only see how well we did at the end (of the season)."
In financial circles when people hear PIF on the end of the line, prices go up by 30-50% - how did you manage that?
"We called it internally - there was a premium with some players. We walked away from a lot of deals that we thought were not right.
"The player has to be right. The boy has to want to come and work with us. We had some incredible guys who have joined us and have quickly looked at home. We want players with heart and integrity, who want to be part of the team, no outliers. Attitude is important. With business, you have to do your due diligence.
"Salary and wage inflation is a real problem for all of us. It is a problem in the lower leagues, it is a problem in Europe. In the Championship you have some clubs at 110% wages to turnover. It is crazy. We are running at about 65% and that is still probably too high.
"Mike ran the business efficiently there but we want to succeed so we had to spend."
Will you and Mehrdad remain as Co-CEOs much longer - and how sustainable is that?
"I think my husband will probably divorce me if I say I want to carry on. We are really enjoying it, he is a great colleague and is really good at his job.
"I have been shocked at just how great he is, as I am his biggest critic. We hold ourselves to a high standard at home because we know we have a lot on our backs. We want to make sure we do a good job.
"We also know we are not the right CEO material for Newcastle. And why? Because we haven't got the experience of other CEOs.
"We are shareholders and we want this club to be the greatest in the club. We want to work on a daily basis with whoever joins us and we have had some amazing candidates we have spoken to. We are trying to find the best.
"The test of that will probably be six months down the line. The first challenge was to find a good manager and director of football and put that all in place.
"Ultimately this club is owned by the fans and the majority shareholder is PIF. It hasn't been me and Mehdrad working with the executive team at Newcastle - we are speaking with PIF 20 to 30 times a day. We are good friends and colleagues and they have made great decisions.
"In terms of asset management we are very lucky to be working as a team."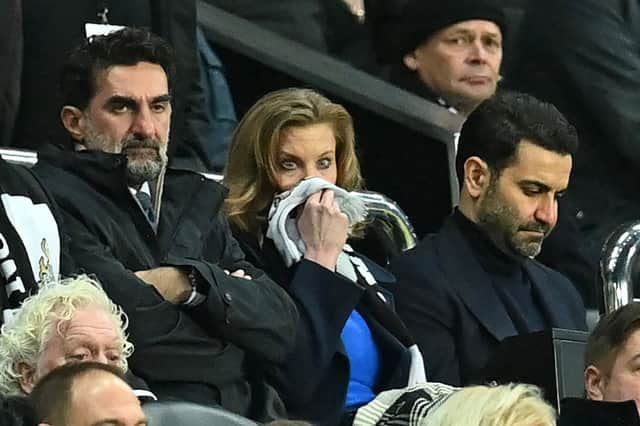 Are you hoping to stick around at NUFC?
Will you look to do another Premier League deal in the future?
"We don't want to do another PL deal, definitely not.
"We are shareholders and we want to be shareholders for 20 years, all of us.
"We want to see this club grow, we do not want to divest or anything like that."
If the club needs more spending and you're 10% shareholders, does that mean...
"It might get diluted - but we will just have to see how this goes.
"That's why we have to spend wisely."
When you speak to NUFC fans they talk of a lack of investment, is there a broader play, financially from the Reubens' involvement?
"Jamie and the Reubens have been huge investors in the city of Newcastle and we have worked with them for many years.
"I have huge respect for David, Simon, Jamie and the whole family. The brilliant thing is bringing his excellency Yasir over and we all get on so well.
"The idea is to grow and help Newcastle develop. Of course, we want to see a new training ground, academy, I am passionate about the women's football being moved back into the heart of the club. Luckily we have seen tremendous training facilities go up at other Premier League clubs, so we have been having a look at those, quite enviously.
"There has been very little investment into Newcastle and we desperately need that. The only way you can grow is by growing everything, especially at academy level.
"We want to see more players coming through, we have a good catchment area. We think we can attract good young people to the city.
"But we need to the best training facilities possible, not just in terms of capital investment but also human investment.
"We want to be good employers. We want to nurture our players and our staff.
"We don't know all the answers but we have learned to be good listeners."
Will what happened at Chelsea happen in relation to NUFC with Saudi ownership?
"Absolutely not. I am so confident about the relationship.
"This is not the Saudi state, it is the Public Investment Fund.
"I knew there was only one investor for Newcastle, there was only one and knew this would never be the wrong relationship for the fans and us. And I am looking forward to seeing this relationship grow.
"My chairman is an incredible friend as well as colleague.
"He says 'don't give me half full, or 100% full'. He says 'do not deliver 100% of the business plan, I want 200%'. He is ambitious for Newcastle. We relish this challenge."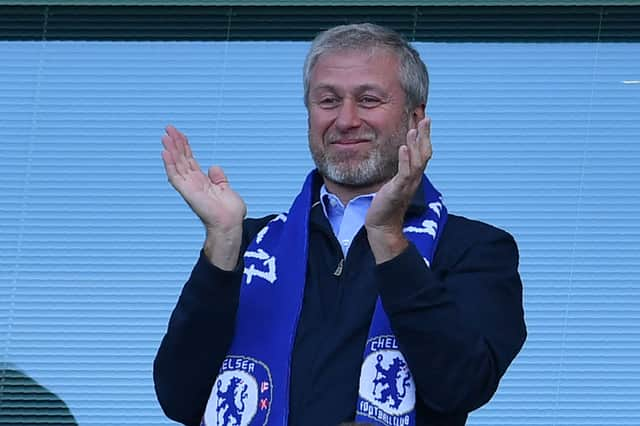 Are you going to keep up the pretence of separation between PIF and state when all the actors are the same, and you flew on a plane seized in the Ritz Carlton saga, owned by a company whose aircraft was used in the Jamal Khashoggi murder?
"We should always be held to task. We did show the PL there was that degree of separation. It is an autonomous institution.
"I appreciate your comments but I do not believe they are entirely right in this instance.
"On the plane I do not know what you are referring to but will take that away and look at that point.
"The trip to Saudi was very important, I was there. It was a real bonding experience.
"We are always going to have geopolitical issues. This world is never going to not have problems. It is hard and really sad that someone is going to have a football club taken away from them because of a relationship they may have with someone. I don't think that's particularly fair to be honest. But I also think we have to hold all of our relationships to account.
"I think we also have to remember that Saudi is a big important country that I love, with a young, vibrant population, one I have seen change so much.
"And I am not talking as Newcastle, I am talking as me. These are my thoughts.
"I would rather everyone get excited about football than be involved in war."
Are PIF buying Inter Milan?
"I see the blogs all the time. You would have to ask PIF but I do not know where it has come from."
Are you a fan of the ESL or not? Fan or not fan?
How close are you to appointing a new CEO?
"I hope not too far away."
How important is women's football to you?
Who should be in charge of salary control?
"Clubs should be and the Premier League and I think we should all work together. There should be some type of salary cap."