Callum Wilson has detailed the jovial manner with which he speaks to Newcastle United teammates wanting a summer transfer move away from the club as Deadline Day arrives in the UK.
Wilson admitted that some players at St. James' Park were hoping to move elsewhere in search of game time, and that it was a fact well-known by his colleagues.
He said: "At the moment you've got players on the fringes and probably know they aren't going to have a big part to play in the season.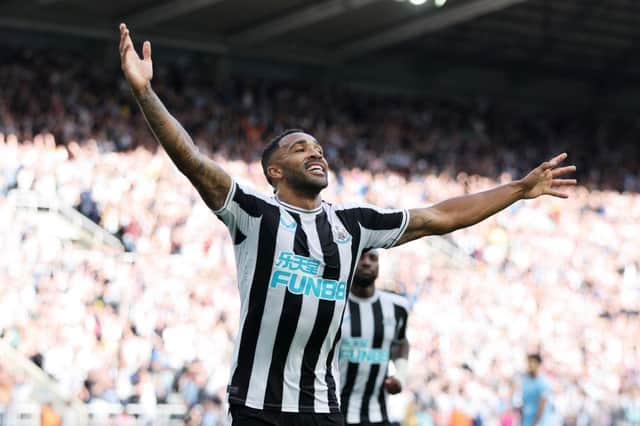 "There's talk about them leaving, where they could go, this and that.
"I just have banter with them [and say], 'You still here? I thought you were going, didn't expect to see you here today!'
"It breaks the ice a little bit and lightens up the mood in the dressing room, keeps everything nice and happy."
The striker, who is currently battling a hamstring niggle, admitted that those higher up at Newcastle United would be busy on Deadline Day, although wasn't at liberty to say exactly how.
He added: "There will be some ins and outs I'm sure. Everything is confidential in the club, it's not something I'm going to discuss.
"It happens and you just have to wish them well and wish them good luck really and hope they get the outcome they desire."
For any players who might not get the move away they were hoping for, Wilson and Antonio agreed that the only thing to do was to battle for their place in the side.
Wilson continued: "People that were thinking they were going to go and have gone are out the way. It's the players who are focusing on then until January, didn't get what they wanted and are still there.
"They have to get their head down and focus on this current team and play their way into the team to impress for January. Everybody that is there has to uplift the squad. You're all in it together."