Luther Burrell: Newcastle Falcons at centre of damning report that finds racism 'in every area of elite rugby'
The Rugby Football Union have published its investigation after Burrell spoke out about racism, including being called a slave, during his career.
Watch more of our videos on Shots! 
and live on Freeview channel 276
Visit Shots! now
Former Newcastle Falcons and England rugby star Luther Burrell has spoken out after a Rugby Football Union investigation found his claims of racism in the sport were true "in every area of elite rugby".
The 35-year-old finished his career at Newcastle Falcons in 2020, which is where an inquiry into racism was launched after Burrell made allegations of 'abhorrent' abuse.
The RFU took over the investigation and has now published findings that unveil the deep-rooted racism across the sport. The governing body admitted that Burrell speaking out in June 2022 prompted a fast-track publication of a new strategy to encourage inclusion in elite rugby.
The report, published on Tuesday, found the player's claims were true "on balance of probability" and that his evidence was "reliable".
It also stated that there was "insufficient evidence" to find all the abuse happened at Newcastle but one player's WhatsApp message did contain a "racist comment".
The player was found to have been a victim of two further incidents of verbal racist abuse which Newcastle Falcons say took place on a night out during an away fixture trip.
The club added that it had no access to the WhatsApp group and that the incidents "are more likely to have happened during his time with Newcastle Falcons than not".
Burrell has not named those who made racist remarks, saying it was about having his voice heard rather than a "witch hunt".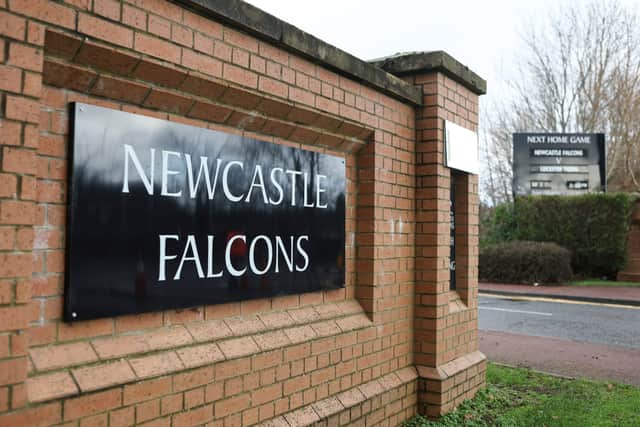 The RFU report stated: "The abuse was hurtful, undermined [Burrell's] dignity, and clearly had an adverse effect on him. His motivation for making the allegations now was his wish to eradicate such racist behaviour from rugby union."
Burrell has now spoken out after the investigation was concluded, telling BBC Sport that he now had a sense of closure on the matter.
He said: "It's been a tough eight to 10 months. I was disappointed initially by the lack of support shown from some of my peers.
"It was as if my comments were being dismissed. It was almost like people needed proof, and now this has come out people will understand that what I was saying has been deemed to be the truth. And we can all hopefully move on and generate change. I'm proud of what I've done, and I'm proud of the support that I've had.
"To call anybody a slave is not funny, so it was abhorrent behaviour. It was something that affects my dignity as a player, it affects me as a human as a father.
"I hope that they feel a sense of embarrassment that they publicly said that to me in a working space. However, this is not about me victimising them, because they have livelihoods, they have families.
"I have children and friends with children who love rugby, and I cannot be having them exposed to these micro-aggressions and perceived banter… and I hope from here on this will be removed from the professional environment and the grassroots."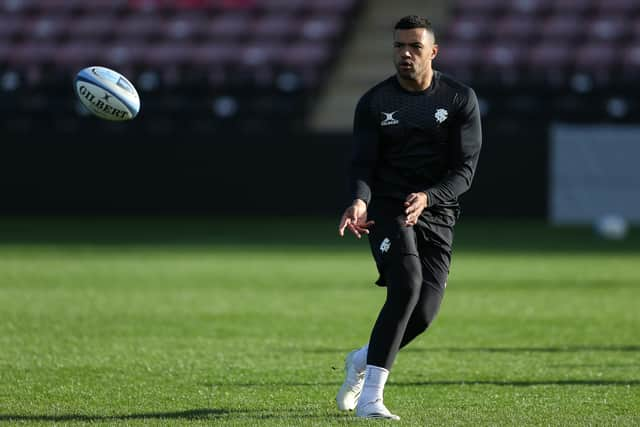 The report also found that the RFU should launch a further disciplinary inquiry but the governing body confirmed it would not do so and planned to work with Newcastle Falcons on changes instead.
Burrell said he was "not too dishearted" by that RFU decision and hoped his whistleblowing would be enough to bring about longstanding change.
During the investigation, 93 current and former Newcastle Falcons employees who worked at Kingston Park between 2020 and 2022 were interviewed.
The report also found that other individuals had "suffered or witnessed discriminatory behaviour" and that "almost all" senior coaches and players had received no equality, diversity and inclusion training.
A statement from Newcastle Falcons read: "It is incredibly disappointing to learn that any individuals have ever felt subject to discriminatory behaviour during their time with us and we want to make it very clear that we do not condone any discriminatory behaviour.
"Had any reports of this nature been made to HR or management they would have been dealt with in the appropriate manner.
"Given that after an extensive investigation there remains no way to identify those involved in any of the allegations outlined, and given that Luther's stated aim was to educate and improve things for the future, going forward the club will be focusing on education and reinforcement of the aims and processes within our policies, as recommended in the report."