Former Newcastle United striker Michael Chopra has signed for a club on Tyneside - but it's not one you might think of.
Chopra has signed for the upcoming season to play for West Allotment Celtic FC, a club which plays their football in the Ebac Northern League Division One.
This will be the first time Chopra has started a season at a Tyneside club since 2005.
When did Michael Chopra sign?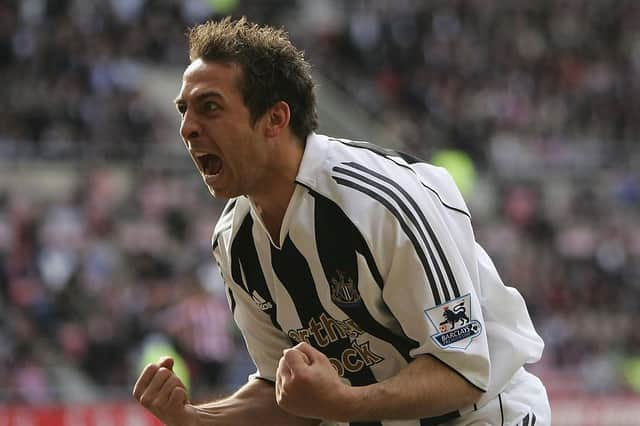 The club announced the signing of Chopra on their website yesterday (27 June) along with how they are "delighted" to have him on board.
A West Allotment Celtic spokesperson: West Allotment are delighted to announce the signing of Michael Chopra who started his career at Newcastle United and went on to play for a number of other clubs like Cardiff, Blackpool and Ipswich to name but a few.
"During his professional career he made 389 appearances and scored 108 goals. He also represented England from U16 to U20 level.
"The management team at West Allotment are delighted to sign such an experienced player who can only help the team improve their professionalism and of course they hope to see quite a few goals along the way."
Who are West Allotment Celtic FC?
West Allotment Celtic FC are a football club based in Tyneside. They play their home games at East Palmersville Sports Pavilion and for the 2022/23 season they will be competing in the Ebac Northern League Division One.
In the 2021-22 campaign, the club finished 11th out of 20 in the Division One table, winning 14 of their 38 games on the way to racking up 52 points.
Their position can be seen as even more impressive when factoring in that they were bottom of the table with no wins after 10 matches.
Who could Michael Chopra face in his first match?
The Ebac Northern League season kicks off on 30 July, and the fixtures for West Allotment Celtic FC and their opponents have been announced.
They start with an away match at Redcar Athletic, a trip which has seen Allotment return victorious on the last two occasions.
Chopra's first home match could be against Sunderland RCA which is an evening fixture with a 7.30pm kick off.
Allotment have two more home games against Ashington and Pickering Town before a trip to Whitley Bay in the middle of August.
Will there be any local derbies for Michael Chopra?
The Ebac Northern League Division One is brimming with top non-league sides from around the North East, including others from Tyneside.
West Allotment Celtic will welcome teams from Newcastle Benfield and Whickham to East Palmersville.
The opening six matches will also see Allotment make the very short trip to the coast to face Whitley Bay in a local derby that is about as local as you can get.
Who has Michael Chopra played for?
Born in Newcastle upon Tyne, Chopra has played professional football for Newcastle United, Cardiff City, Sunderland, Watford, Nottingham Forest, Ipswich Town, Barnsley, Scottish side Alloa Athletic and two spells at Indian club Kerala Blasters.
In total, Chopra scored 119 goals in over 430 professional football matches, so he'll bring plenty of experience to the Allotment in the coming season.
How can I watch Chopra for his new club?
The Ebac Northern League is a highly competitive football league, which is also very affordable.
For home matches last season, West Allotment Celtic charged just six pounds for adults and £3 for concessions.
Supporting teams at this level is rewarding, and will be an ideal way to spend a Saturday afternoon if you fancy a break from the Premier League.