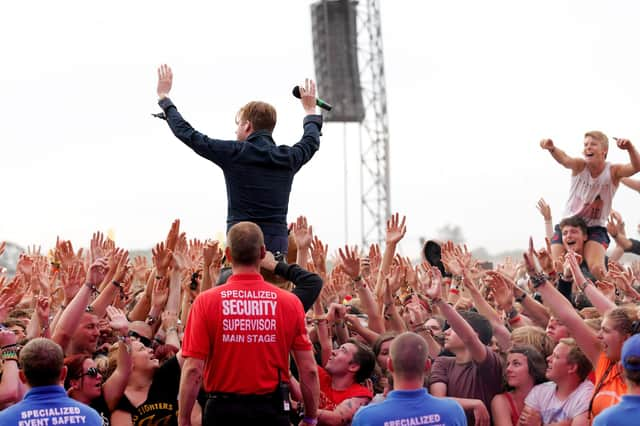 Reading and Leeds weekend is one of the top dates in the UK's music calendar with some of the world's biggest artists heading to our shores to entertain thousands across two sites.
Some sets throughout the weekend are being streamed on the BBC's iPlayer platform, but there's no need to feel left out if you aren't there as some of the billed acts throughout the weekend are heading to play shows in Newcastle over the coming months.
Here's all you need to know about which artists playing the festivals this year are scheduled to hit Tyneside soon, and how you can still get tickets.
The biggest act playing in Newcastle following the festival is Frank Carter and the Rattlesnakes. Carter and his band are set to open Reading's main stage on Friday afternoon before heading to Leeds on the Saturday.
The newest album from Frank Carter is out now with him and his band heading playing their only other scheduled UK date at Northumbria University as part of September's Risefest. Tickets are available now.
Two months after Frank Carter heads to the North East, Pale Waves are scheduled to head to Times Square as part of a rearranged date. Tickets are still available for the opening night of their November tour.
Elsewhere, Beabadoobee is taking her new album Beatopia on tour in October. The 90s inspired indie pop singer supported Sam Fender as part of his huge Finsbury Park show earlier in the the summer and is now playing Newcastle's newest venue NX with tickets still available.
NX is scheduled to open in late September and has plenty of gigs and club events scheduled throughout the remainder of 2022.
Just a matter of weeks after Beabadoobee's set, another Reading and Leeds act is heading Newcastle University's Student Union. Dylan, who supported Ed Sheeran on his UK earlier this summer will be playing on Wednesday, November 2 while Cassia play the same venue a couple of weeks before.
Other top artists such sa Fontaines DC will be playing the North East in the coming months, but are avoiding Newcastle in favour of Stockton due to the opening of the town's new Globe venue.