The city is a buzz as Newcastle prepares to host its annual Ladies Day and Pride this coming weekend.
The event will see thousands of people travel from around the region, and the wider UK.
People come dressed to impress in their most colourful outfits and boldest hats for a glamorous day out at Newcastle's racecourse.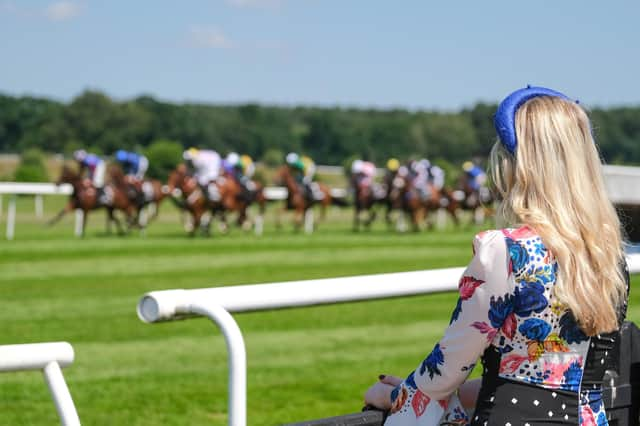 The day is filled with bets, booze and some fantastic entertainment and is one that many look forward to all year round.
So, when is 2022 Ladies Day set to take place in Newcastle?
Here's everything you need to know about the upcoming event.
When is Ladies Day?
Ladies Day will take place on Saturday 23 July 2022.
Where is Ladies Day?
The event takes place at Newcastle Racecourse at High Gosforth Park.
What are the Ladies Day timings?
Gates are scheduled to open at 11am, with the first race taking place at 1pm and the last one scheduled for 4.30pm.
Can I still get tickets?
Tickets are still available for purchase for the event, and can be purchased via Ticketmaster.
At the time of publishing, tickets prices started from £45. There we resale tickets for £40.25.
These prices do not include any additional handling and delivery fees that may be applied.
Who will be there?
This year the UK's most popular karaoke live-band will be teaming up with Newcastle's very own Rosie Ramsey.
The south shields presenter, actor, author and podcaster will perform alongside Massoke. The show is expected to be Newcastle's biggest live karaoke show ever.
Massoke are known for bringing high-energy stage shows to any event they play
Rosie Ramsey is known for her popular comedy podcast Sh***ed, Married, Annoyed which she hosts alongside her husband, comedian Christ Ramsey. The podcast has over 100 million listeners.
The couple also recently landed their own BBC Two show The Chris and Rosie Show which premiered on Monday 16 May 2022. .
Rosie has spoken about her dream of being a singer and has performed multiple shows across the country in her career before the podcast.
The concert is scheduled to start at 5pm and will last for around 90 minutes.
Will there be a best dress competition?
Yes, once again the style awards will be taking place at this year's event.
The winners take home thousands of pounds worth of prizes ranging from Spa Days to Luxury Overnight Stays! Each finalist into the top 10 will go home with a bag of prizes.
For those who'd like to enter the competition scouts from Tyne Tees models will be onsite in every enclosure. If you don't see them then make sure you head to the Tyne Tees Models stand located in the Grandstand Hall when you arrive to have your picture taken.
The Top 10 finalists will be contacted directly prior to the award giving where you will be invited into the Parade Ring for the final judging to take place and overall 2022 Style Competition winner will be announced.