Pixies will be continuing their UK tour and bringing their spectacular show to Newcastle next month.
After cancelling their 2021 tour due to the coronavirus pandemic, the new tour dates were announced alongside the release of their music video for their single Human Crime.
So, when are Pixies coming to Newcastle?
Here's everything you need to know about their upcoming tour.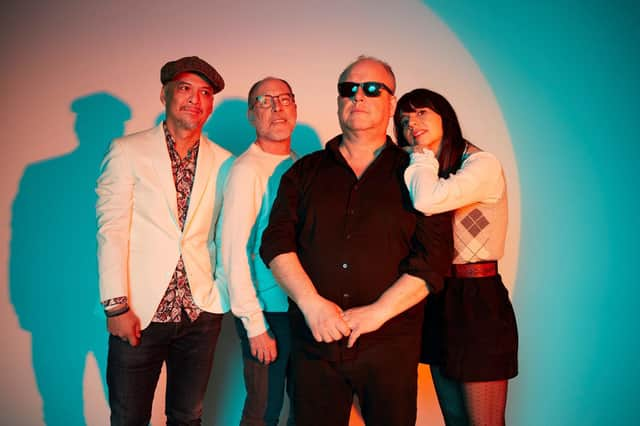 When are the Pixies playing Newcastle?
Pixies are scheduled to perform at Newcastle's O2 City Hall on Saturday 6 August.
The show is scheduled to kick off at 7pm.
Can I still get tickets?
Tickets are still available for purchase via Ticketmaster however they are listed as low availability so fans will have to act fast.
At the time of publishing ticket prices started at £51.50, this price does not include any additional handling and delivery fees.
What is the setlist?
An official setlist for the Newcastle show has not been confirmed, however, setlist.fm listed a setlist the band used at one of their most recent shows which might give fans a better understanding of what they can expect.
This setlist was taken from the Pixies show on 19 July 2022 at Band on the Wall in Manchester, UK:
Ana
Death Horizon 
Here Comes Your Man 
Brick Is Red
Break My Body 
Ed Is Dead
Vamos
Nimrod's Son 
All the Saints
There's a Moon On 
Cactus 
Dead
I've been Tired 
Caribou 
Monkey Gone to Heaven 
Gigantic
Cecilia Ann 
St Nazaire 
No. 13 Baby 
Gouge Away
Bleed 
There Goes My Gun 
Wave of Mutilation 
Human Crime 
Head On 
Isla De Encanta
Crackity Jones
Broken Face
Debaser
Planet of Sound
Velouria
Hey 
Havalina
The Holiday Song 
Levitate Me 
Bone Machine
Where else in the UK are Pixies playing?
Pixies will be playing the following UK tour dates throughout the month of August:
3 August - O2 Academy, Edinburgh
4 August - Kelvingrove Bandstand, Glasgow
6 August - O2 City Hall, Newcastle
Who are Pixies?
The Pixies are an american rock band that first formed in 1986 in Boston.
Until 2013, the original line-up was composed of Black Francis (vocals, rhythm guitar), Joey Santiago (lead guitar), Kim Deal (bass, backing vocals) and David Lovering (drums).
Kim Deal left the band in 2013, and was replaced by Kim Shattuck who left later that year. The band eventually brought in Paz Lenchantin who became a permanent member in 2016.
The band released EP's, and singles before releasing their first full-length album Surfer Rosa in 1988.
The album was completed within two weeks and released to huge acclaim in Europe. The album was eventually certified Gold in the U.S. in 2005 after a positive but quieter response when it originally released.
The band went on hiatus after the release of their second album before returning in 1990 with Bossanova, which reached No.3 in the UK.
Pixies then disbanded in 1993, but reunited again in 2004, and going on to enjoy several sold-out world tours.
The Pixies played their first reunion concert on April 13, 2004, at the Fine Line Music Cafe in Minneapolis, Minnesota.
The band has garnered many top 10 hits throughout their career such as Monkey Gone to Heaven and Here Comes Your Man.
Throughout their career the band has released seven studio albums, 17 live albums, one mini LP and three EP's which has spawned 12 singles.