Record Store Day is here.
Record Store Day is a time honoured tradition and a chance to celebrate your favourite artists, and local independent record stores.
In recent years vinyl records have sold record (excuse the pun) amounts, and grown massively in popularity.
For the past 16 consecutive years record sales have continued to grow.
So how can you get involved with Record Store Day 2022?
Here's a breakdown of Record Store Day and the events happening in Newcastle.
When is Record Store Day?
Record Store Day is 23 April 2022.
What is Record Store Day ?
Record Store Day is the one day of the year when over 260 independent record shops all across the UK come together to celebrate their unique culture.
The event was first brought about in 2007 at a gathering of independent record store owners. People wanted a way to spread the word about the almost 1400 independently owned stores in the US and internationally.
The first Record Store Day took place on 19 April in 2008.
What records are being released this Record Store Day?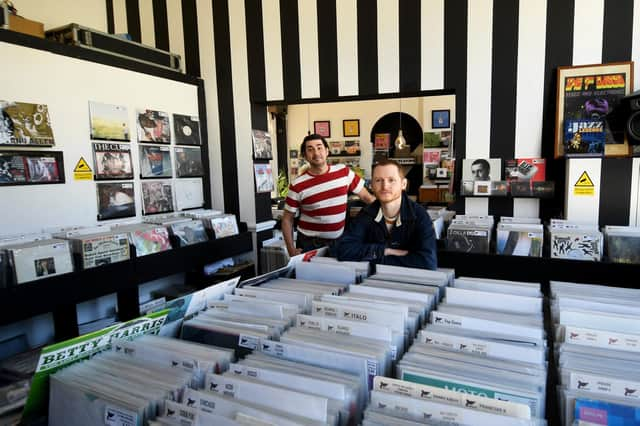 Every year artists will release special editions or new records to commemorate the occasion, and only local stores will receive copies of them.
This is to drive people to stores and keep the beauty of record stores alive.
Here's a list of just a few of the new releases coming this Record Store Day:
Sunday Girl EP - Blondie
Alright/The Kitchen (Live) - Sam Fender
Complete Captured Live - Peter Tosh
Live From Coachella 2004 - Pixies
The Sire LPs 1981 - 1989 - Ramones
Live On Two Legs - Pearl Jam
Curated by Record Store Day - Patti Smith
Camera Obscura - Nico
Baggy Trousers - Madness
The League Unlimited Orchestra - The Human League
You can check out the full list at the Record Store Day website.
What events are happening in Newcastle ?
Here's a list of some events and record stores that are officially partnered with Record Store Day in Newcastle .
JG Windows
JG Windows will be hosting an all day event at their store. The doors will open at 8am, and there will be a free hot drink and bacon butty for the first 20 customers.
As well as the free refreshments there will be an exclusive performance from The Hop Pickers.
RPM Music
Early risers will be treated to a complimentary bacon sarnie as well as tea and coffee.
Refreshments will be available throughout the all day event.
There will also be DJ sets from Fuzzy Warbles Inc, Re:Peel, DJ, The Vinyl Vandals, Whale G and The Smooth Operator.
Throughout the day there will be 20 percent discounts on used vinyls, and 10 percent on non RSD 22 new stock.