Newcastle New Year Laser show 2021: What times are the shows, where are the best views across the city and where can I park?
Fireworks are out, and lasers shows are in style this New Year, and this is all you need to know about travelling to see the events.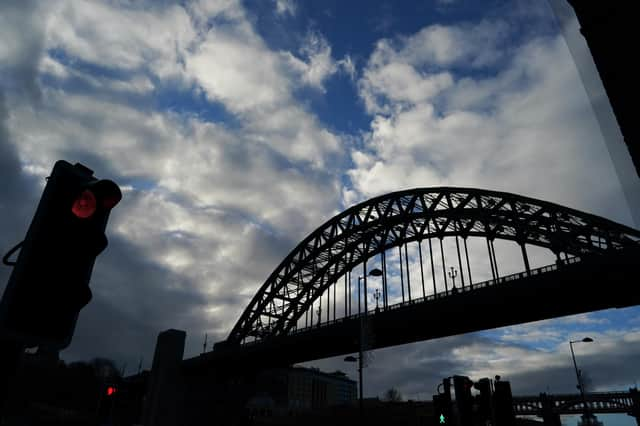 Laser Light City has set up a temporary home in Newcastle, and as the show welcomes in the New Year, local residents are flocking to the city centre to check out the new form of celebration which is taking over from the fireworks displays which have been cancelled again in 2021.
The displays are taking place over three days, with the evenings of New Year's Eve and New Year's Day set to bring in the most people to watch the event unfold.
The interactive show will be available to see and be used by the public between 5:00pm and 1:00am on the night of New Year's Eve, while January 1 will see an additional display between 5:00pm and 10:00pm.
With lasers positioned around the city, Newcastle City Council are hoping for no major congregations of people while also asking anyone looking to attend to consider wearing a facemask and remain at home if they have tested positive or are displaying symptoms for the Coronavirus.
The Quayside will be the host of the majority of the show, allowing crowds to spread out along both sides of the Tyne while lights are also positioned at Hadrian's Tower and the Civic Centre, offering fantastic views away from the crowds on higher points around the city.
Stunning views are also expected from higher ground on the Gateshead side of the Tyne.
Car parking remains available across the city into the night of New Year's Eve and all Council-run surface car parks across the city will remain available 24 hours a day.
On December 31 Grainger Town multi storey car park will remain open until midnight with all other multi storey car parks closing at 8:30pm. New Year's Day will see Grainger Market Car Park operating at usual times, while all other multi storey sites in the city will be closed throughout the day.
The Quayside multi-storey car park is the closest to the main event while the Grainger Town car park, which is more accessible over New Year's Eve and New Year's Day is around a 25 minute walk to the riverside.