Valentine's day is probably the most commercial holiday around, however, that doesn't mean you can't join in the festivities.
If anything it's a great excuse to go out for some proper lush food with your partner or pals, of which Newcastle has loads.
Here's a round up of some of the best deals we've found happening in restaurants around Newcastle this Valentines Day.
Sohe
This popular Asian-fusion restaurant currently has a great deal on for Valentine's day, and an even better menu on offer.
The menu has something for everyone, including the likes of Tempura Oysters, Terriyaki Salmon Fillet and Peanut Butter and Lime Leaf Chocolate Torte with Mascarpone Vanilla Cream.
Manta Thai
Treat your loved one to a delicious Thai banquet during Valentine's weekend. The restaurant offers a romantic setting and great prices.
Prices starting from £25 per person, each banquet option offers an appetiser platter to share, with dishes including chicken satay, duck spring rolls and king prawn tempura.
Main courses, include Thai favourites like Thai green curry, beef in black pepper sauce and grilled king prawns just some of the appetising options available, all served with Thai steamed Jasmine rice. A vegetarian banquet is also available.
To see the full Valentine's menu visit their website and for bookings call 0191 232 6080.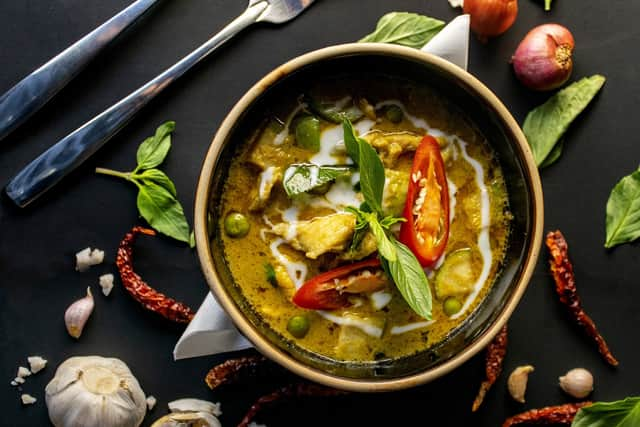 The Royal Station Hotel Newcastle
The Royal Station Hotel Newcastle is offering a delicious three course meal for two this Valentine's Day for only £40.
For £100 you can make a night of it with dinner, bed and breakfast. As well as taking time out in the leisure club where a steam room and beautician awaits you.
There is also access to Jalou bar, famed for its creative cocktails.
Silk Room
This atmospheric restaurant has a great range of options on their Valentine's Day menu.
With starters like Pan Seared King Prawns, and mains like Sea trout, Chorizo, lentil and Bean stew you're in for a delightful meal. Not to mention, the gorgeous range of desserts on offer, we have our eye on that Milk Chocolate & White Chocolate Fondue...
This Quayside restaurant is currently offering three course meal £45 per person. Find out more about the menu and booking here.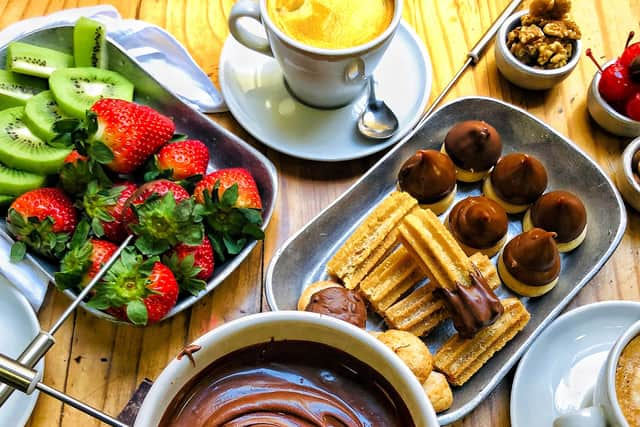 Fratellos
This valentines's weekend indulge in three courses of tasty treats for £25. The menu which includes the likes of Home Tea Smoked Duck Breast, Goats Cheese Terrine, Seared Scallops, Lamb Wellington and Strawberry Cheesecake with Champagne Jelly.
Three courses are £25 per person between 12th and 14th February. Contact 01661 867 020 for table reservations.