Seven vegan restaurants in Newcastle you need to visit right now
Each year veganism becomes more and more popular, with more people than ever adapting their diet to cut out animal-based products.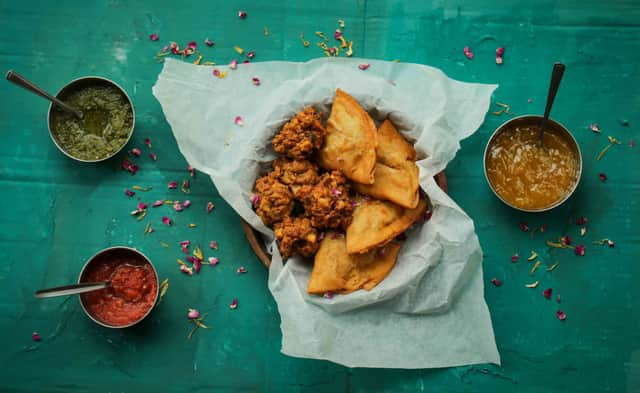 It may seem daunting, the thought of giving up meat and opting for a plant-based diet and you may find yourself asking 'but what will I eat instead?'
Location: Grainger Street
Menu: Serving everything you would expect to find in café, such as sandwiches, paninis, salads and jacket potatoes, but with a vegan twist.
Must try dish: Pizza and Cocktail weekends.
Every Thursday, Friday and Saturday from 5pm – late, Super Natural host evenings filled with vegan pizza and cocktails.
Menu: Little Green has a wide range of menus covering all times of the day, with French toast and full English for breakfast, burger and cauliflower gyros for lunch and pizzas and small plates for dinner.
Must try dish: Sarah Cochrane, who runs Little Green alongside her husband Gareth Zeal, recommends trying The Quinoa Tempeh Burger.
She tells us: "Not only is our food fully vegan but everything used to make this burger, from the sauces to the bread buns, is made from scratch using fermentation and other ancient techniques!"
Best for: Sustainably made, innovative dishes.
Menu: Journey use fresh, natural and plant-based ingredients to bring you a Mediterranean inspired menu packed with flavour.
Must try dish: We recommend trying one of their Graze-boards for a full Mediterranean feast.
Best for: Live entertainment
By night Journey becomes a bar that focuses on serving good tapas and good drinks with good music and good vibes!
Menu: 100% plant based Indian food.
Sunita, who is originally from Punjabi, started Karma Kitchen with her passion for the food of her homeland, in its original flavoursome form.t.
Must try dish: As Karma Kitchen is a family run restaurant, each dish on the menu is a family recipe passed down from generation to generation, however, we recommend trying the Tofu Tikka Masala, a fun vegan take on the classic dish Chicken Tikka.
Best for: Wholesome, home-cooked Indian food.
Menu: Classic British pub grub from vegan kebabs to "fish" and chips to nachos.
Must try dish: Salt 'n' chilli chips
Location: Heaton Park Road
Menu: The Shoe Tree Café serve homemade vegan comfort food, coffee, shakes and smoothies.
Must try dish: Smoothie bowl
Best for: Anyone with a sweet tooth
Location: Grainger Market
Menu: Authentic Indian Street food
Must try dish: Rachel Cabral owner of Snack Wallah talks us through some of her favourite dishes: "We serve really authentic Indian street "chaat" dishes which include Pani Puri, Bhel Puri and Chana Chaat.
"We also serve a lunchtime special of curry, rice and daal every day. However, what's unique about our curries is, they are made from completely traditional Indian ingredients, from Kerala to Gujarat, they come from all over India."
Best for: Vegan food on the go.