Travellers across the UK are experiencing frustrating delays as families rush to airports for their half-term holidays and Newcastle Airport is one travel hub ready for the crowds.
Frustration was abundant in the North West on Friday, May 27 as travellers at Manchester Airport faced long delays.
The airport has cited a large number of travellers and a high number of bags not complying with security rules as reasons for the issues.
A staff shortage due to Covid-19 has also been given as a reason as some passengers queued into the car park to catch their flight.
In the North East, the half term has got off to a much calmer affair.
Those travelling from Newcastle Airport have made nowhere near the fracas of noise as those in Manchester.
Newcastle Airport is serving a handful of new flight routes this summer and reaching new passenger milestones, but its efficiency has so far remained unphased.
What has Newcastle Airport said?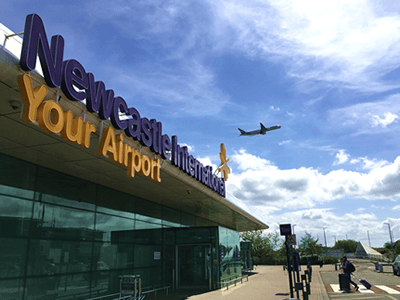 Leon McQuaid, Director of Aviation Development said: "Everyone here at Newcastle International Airport is preparing for the busiest half-term we've seen in a number of years, with over 160,000 passengers expected to travel to a choice of over 80 direct destinations and 100s more via our hub network.
"So far this summer, we have welcomed 12 new routes from Ryanair, including Milan, Riga, Zadar and Chania, a huge range of holiday destinations from Jet2.com and TUI and an abundance of choice thanks to all of our 16 airline partners.
"Having recently celebrated our one million passenger milestone for 2022, with most of these passengers travelling through airport security within six minutes, we look forward to welcoming even more passengers back to the North East's largest airport."
How do I avoid delays with hand luggage?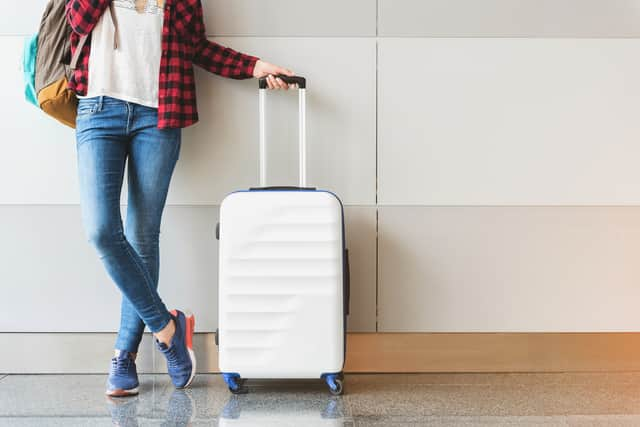 One of the reasons Manchester Airport has seen such dramatic queues is due to passengers not complying with luggage rules.
With budget airlines often charging more than the price of a ticket to check-in a bag, many travellers try and cram everything they can into hand luggage.
It's a handy trick if done well but, if not, can lead to delays that may prove costly if flights are missed.
Remember there are strict restrictions on liquids in hand luggage with containers of over 100 ml banned.
If you are taking liquids, they must be in a single, transparent, resealable plastic bag, which holds no more than a litre and measures approximately 20cm x 20cm.
Liquid over 100 ml may only be taken through security if for medical or dietary reasons. In some cases, baby food may also pass.
The following items are also banned; corkscrew; knife (with a sharp or pointed blade and/or blade longer than 6cm); large scissors (with blades longer than 6cm); non-safety matches; fireworks, flares and other pyrotechnics, including party poppers and toy caps; cigarette lighter.
You should also check if your hand luggage fits the required dimensions stipulated by your airline of choice.
What have travellers said online?
There has been little noise online despite Friday being a busy day for holidaymakers.
One or two travellers passing through Newcastle Airport have spoken of crowds and the airport being "rammed".
However, others have praised the "awesome staff at Newcastle airport this morning, they've done a great job and showed a lot of patience with rude idiots".
On Instagram, those posting photos at the airport tend to all be sharing excitement to be travelling again.
One user wrote: "When he tells you he is taking you to Paris for the weekend... because he managed to get hold of European Champions League final tickets."
Another family gifting a surprise trip today wrote: "Someone was very surprised to find out we are not going to a caravan in Scotland."
Someone else shared: "Three years and six cancelled holidays later we are eventually at the airport!
"Can't quite believe it! Oooooh we're going to Ibiza!"