Travel chaos on the railways has continued into the new week despite strikes coming to an end with LNER pleading that the public 'do not travel'.
Train users were looking forward to a return to normality after heavy disruption last week caused by RMT rail train strikes.
On Monday morning, operators LNER announced there would be more delays and cancellations after a theft on the line.
Some of those using LNER services in the North East are avoiding the worst of impacts as the incident happened further South between Stevenage and Peterbrough, but the theft is having a knock-on effect all across the East Coast Main Line.
Travel is only being advised if 'necessary' and those who do want to use train services should check before travelling.
Shortly after 6 am on Monday, June 27 LNER wrote on Twitter: "#LNERUpdate Due to attempted theft of signalling cables between #Stevenage and #Peterborough fewer trains are able to run on all lines."
An online statement added: "Due to theft of cabling equipment between Stevenage and Peterborough which has impacted the signalling equipment, fewer trains have been unable to run between these locations.
"Lines are starting to reopen as Network Rail work to restore the signalling as quicky as possible.
"However, there are a large number of cancellations across the LNER route and services which are running are extremely busy."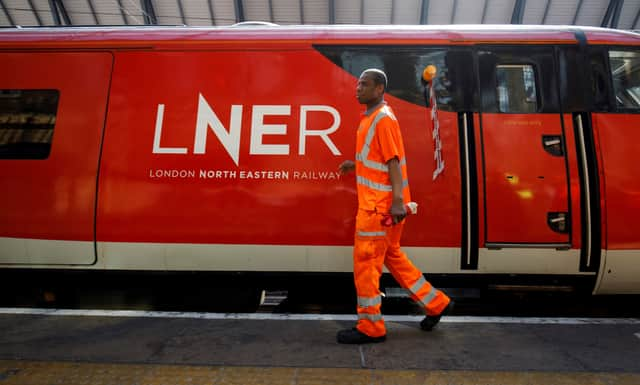 LNER has also asked that ticket-holders "please do not travel today", with tickets valid on services this Tuesday, June 28 and Wednesday, June 29.
Travellers have taken to social media throughout Monday morning to share frustration as their journeys go wrong.
Karen Myers wrote: "@LNER it's an outrage that people who have paid for seats on the 10am to Aberdeen cannot use them due to people being moved from the other trains affected by the cable thefts.
"Why do you not prioritise the ticket holders of the original train? 6 hours standing not acceptable."
LNER apologised to the customer, saying "that's not always possible I'm afraid, especially during disruption", and offered compensation.
Another traveller, Stephanie Franks wrote: "An absolute disgrace @LNER going from Kings X to Edinburgh a treat from my Aunt 1st class.
"We're currently sat on the floor because there are no seats! No water, food or refreshments. Now no crew!!!!
"Compensation is not going to help the situation now.
"70 year olds sitting on the floor!!! People without water! We've still not moved because a member of staff hasn't turned up! I'm disgusted with the lack of communication."
In an apology, LNER wrote: "We would hope that more able bodied people would give up their seats for the more vulnerable in such situations."
Other train users did prais staff at stations for "doing their best given the situation" and have moved reservations to other services.
You can find updates from LNER here.