Dry January: 10 great alcohol-free activities for a night out in Newcastle
Many across Newacstle will be giving up the booze for Dry January and these are the perfect venues to visit if that's the case.
Watch more of our videos on Shots!
and live on Freeview channel 276
Visit Shots! now
After a festive period full of excess, more and more people are giving up alcohol for a month to take part in Dry January - but there are plenty of fun things to do in Newcastle without hitting the booze.
The Dry January campaign was first started by Alcohol Change 10 years ago when 4,000 people registered to take part. Fast forward to 2022 and that figure had reached over 130,000 and in 2023 there is likely to be even more.
Tyneside is known for its bountiful pubs and free-flowing booze, but more and more venues where an activity is at the centre of entertainment, rather than the drink, are popping up all over Newcastle.
So, whether it's yourself or your best mate taking part in Dry January this year, here are 10 great ways to go out on the Toon without drinking alcohol.
NQ64 Newcastle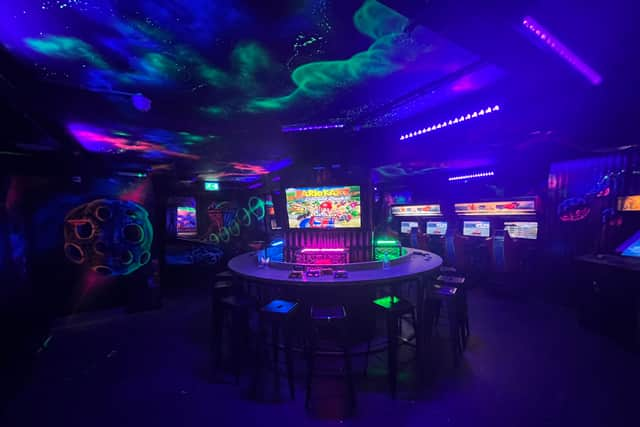 Arcade game bars are all the rage across the UK at the moment with two opening in Newcastle this year. The first of those was NQ64 on Pilgrim Street.
You'll find all your favourite arcade games in a more adult atmosphere than behind the local bowling alleys. Again, there is a bar, but the fun is to be had on the machines.
Point Blank Shooting
Point Blank Shooting is home to some cutting-edge technology that simulates games with a selection of replica guns.
The games are realistic and made to train real-life shooters. There's food and a bar at Point Blank too, but you'll be so caught up in beating one another's top scores that the booze in the background won't cross your mind.
Lane7
There's something for everyone at Lane7 in Newcastle, just a short walk from the Life Science Centre. The venue is set up around bowling, and that is the principal activity, but there's a lot else to try too.
There are pool and ping pong tables, as well as arcade games. Pre-booking is advised before going down, to make sure you can get onto the activities you're keen to do.
Tyneside Cinema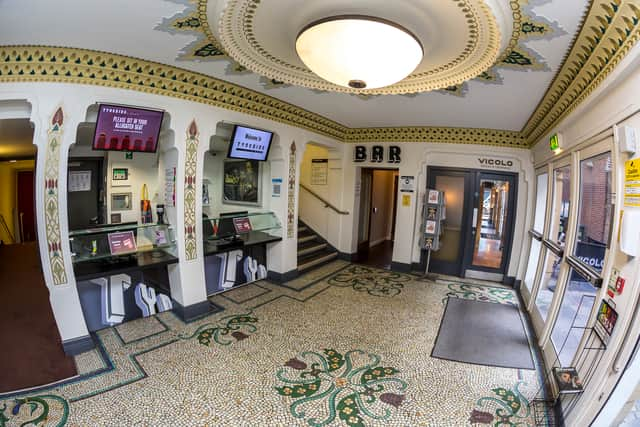 If you've not visited the Tyneside Cinema, then Dry January is the perfect moment to do so. The cinema is oozing with character and provides an experience you won't get from big chains.
As well as the big blockbuster film, the cinema shows some great smaller films, as well as movies in foreign languages. There's a restaurant attached to the cinema too, so you can enjoy some food and a soft drink before getting lost in a film.
Escape Newcastle
Another activity that has taken off in recent years as more and more people ditch the booze are escape rooms.
There are a number to try in the city, such as EXIT Newcastle and Escape Kew Newcastle. Escape Newcastle has a few different rooms and is found tucked away, up some creaky stairs by the Grainger Market.
Smash Space
If you got five Lynx body wash sets for Christmas or are still fuming over some tongue-in-cheek comments your in-laws made, then Smash Space could be the best way to let that all out.
It's open until 8 pm from Wednesday to Sunday and participants are let free to smash glass bottles, office phones, keyboards and more.
Junkyard Golf Club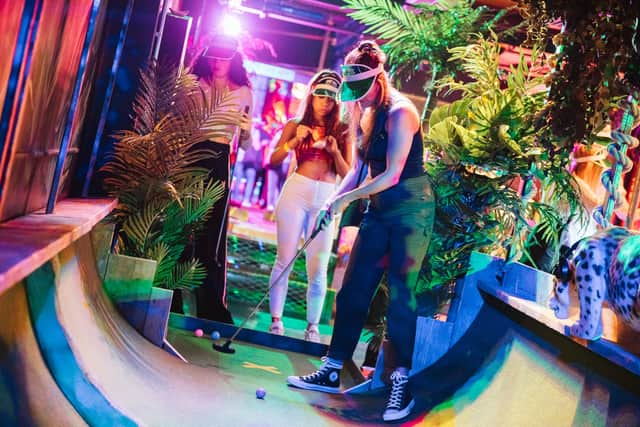 A new kid on the block, Junkyard Golf Club arrived in Newcastle last year and is already a real favourite for Geordies. There are three courses - Bozo, Pablo and Gary - all with different themes and adorned with elaborate obstacles and decorations.
There's a lively atmosphere with a DJ, dimmed lights and plenty of photo opportunities. There is a bar with some great cocktails, but many take part in the Junkyard Golf Club experience without hitting the drink. You can also get 50% off courses Sunday to Thursday in January with a 'NEWCASTLE50' code.
Dog & Scone
Okay, this is more of an afternoon activity than a big night out, but it's definitely worth including on the list.
The dog cafe is a real gem in the Newcastle crown, with friendly staff accompanying small groups as they spend an hour petting the furry and playful friends at Dog & Scone.
This one is great, as there's no alcohol being served - it's all about hot drinks and tasty cakes while you make a new doggy best friend.
Jump 360
If you're wanting to burn a few of those Christmas calories, then head down to Jump 360 in Longbenton.
There's a foam pit, Battle Bean and huge trampolines to burn off some steam, all alcohol-free. Jump 360 has varying opening hours, and is open until 8 pm on Mondays, Tuesdays and Thursdays in term time.
Selfie Central
Get all dolled up and don't hit the bars. Rather, visit Selfie Central to get some killer selfies for your social media accounts.
The venue in The Gate is open until 6 pm on Sundays, 7 pm on Thursdays and 8 pm Fridays and Saturdays. It's full of different themed spaces for an interactive evening out practicing your best poses.