Flybe Newcastle flight routes 2022: which new flights have launched as airline returns?
Flybe will once again take to the skies - but will there be flights at Newcastle Airport?
Watch more of our videos on Shots!
and live on Freeview channel 276
Visit Shots! now
After entering administration in March 2020, Flybe have announced that it will return to the skies in April 2022.
The Covid pandemic was said to be the final straw for the airline which had been struggling financially due to high operating costs.
As well as announcing its return, the company announced that it would charter up to 530 flights per week across 23 routes.
So what flights are coming through Newcastle Airport? Here's everything you need to know.
What happened to Flybe?
In March of 2020 Flybe was pushed into administration due to the Covid-19 pandemic and mass cancellations throughout the travel market. The decision cost 2,400 people their jobs.
The airline flew the most UK domestic flights between airports outside of London before it went into administration.
The airline was originally based in Exeter, chartering many flights to and from there. It also has a major presence in areas such as Belfast, Manchester, Aberdeen and Southampton.
How can Flybe start trading again if it went into administration?
The Flybe business and assets were purchased by Thyme Opco in April 2021, and it was renamed Flybe Limited.
The new location for the airline will be Birmingham Airport, with many of their new flights departing and arriving there.
The CEO of Flybe, Dave Pflieger, released a statement upon the company's return stating: "We think our new flights will benefit everyone who wants low fares and more flights to go on holiday and visit loved ones.
"Our new network will also ensure better regional connectivity inside the UK and between various UK and EU regions.
"Our goal is to create an airline that people love, and we aim to do that by making air travel on Flybe an easy and enjoyable experience so you will fly with us again in the future.
"The new Flybe team has worked tirelessly over the past year to create an airline that delivers on price, schedule, and choice."
What flights are available from Newcastle?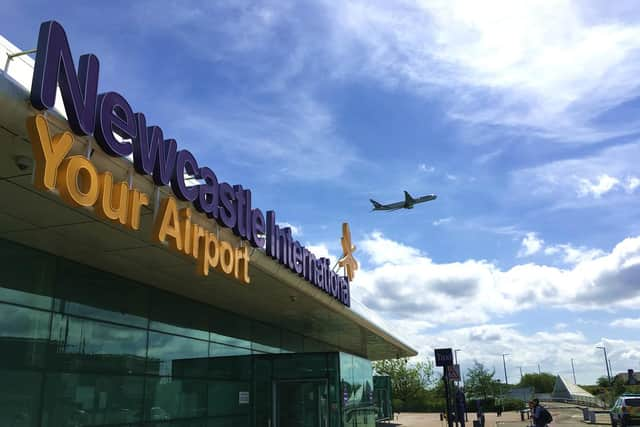 The airline confirmed it would run daily flights between Newcastle and Belfast.
When can customers start using this new route?
Flights with Flybe are set to resume on 13 April UK wide.
The flights will run from Newcastle Airport every day to Belfast City (BHD) starting from 25th August.
What does this mean for Newcastle Airport?
The return of Flybe means more frequent flights to Belfast, as well as the potential for additional routes to be added in the future.
Flybe also promises to offer the lowest fares for many UK domestic flights. Flights are set to start as low as £12.99.