"I'm getting a little bit nervous starting to think of the day more," Calum Johnson admits as the Great North Run looms large.
That's a sentiment that approximately 60,000 runners will be feeling ahead of the iconic Tyneside race next weekend, even the most competitive of athletes such as Johnson.
The 28-year-old Gateshead Harriers athlete is gearing up for a blistering attack on the Great North Run come next Sunday, looking to build on an impressive 10th place finish in the 2021 event.
Incredibly, last year's race was Johnson's first crack at the event having transitioned from representing Great Britain in World Championship triathlon competitions to focus on running.
After winning the prestigious Blaydon Race earlier this year, the Great North Run is the next challenge for Johnson, but the bigger picture is clear - his eyes are set on a marathon place at the Olympics or Commonwealth Games.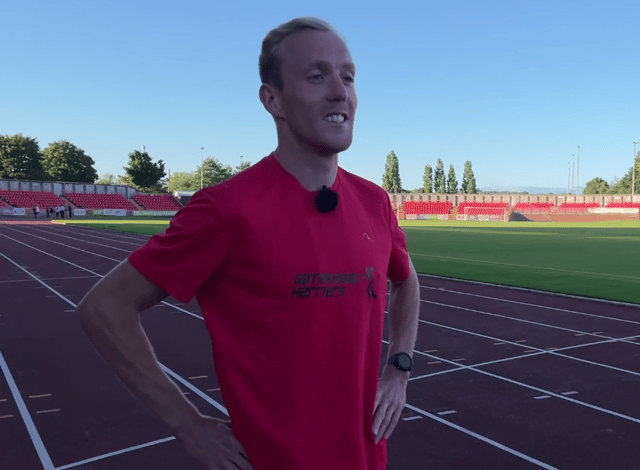 He said: "I'm feeling a bit more experienced and prepared now and getting into the grove with it.
"You get such great home support at the Great North Run when you're running around in a Gateshead vest with everyone shouting your name - it almost feels like a home Olympics. This year I feel like preparations have gone really well."
This year's Great North Run event will see a record number of participants as the route returns to its traditional course starting in the Newcastle city centre and finishing on the South Shields seafront.
Speaking about preparations, Johnson admitted that even the most experienced of athletes start to feel nerves jangling about now.
He said: "You have a bit of excitement when you're thinking about the race and then in the couple of weeks leading up to it you get a little bit nervous and start thinking of the day a little bit more, making sure you get your prepration right.
"This is a key time, making sure you don't overdo things and squeeze too much training it, but get the body ready to go. Next week the nerves will start to kick in but come race morning I'll be pretty excited, just like every runner running the Great North Run. There'll be plenty of smiles out there and it'll be really good!"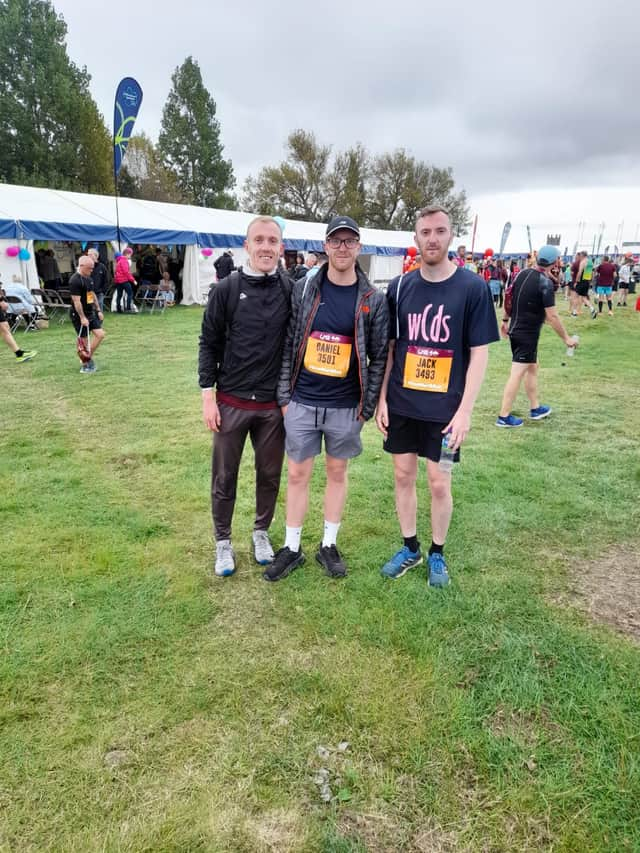 The Gateshead Harrier is also a triplet and his two brothers are also taking part in the race - "they won't be going as quick as me... hopefully," Johnson joked.
It's that family feel to the mammoth event that makes the Great North Run so special and, as well as the personal challenge, the former triathlete is looking forward to seeing Geordies come out in their masses on the day.
Sharing tips for anyone taking on their first Great North Run, Johnson said: "You've got to back yourself. take the first few miles nice and relaxed, it's a long way for a lot of people and the last thing you want is for it not to be enjoyable.
"Treat the first few miles with a bit of caution, a bit of respect and build into the run. That's what I do and that's how to run a quick half marathon is to progress.
"There'll be masses of support so just take that all in, embrace the opportunity, give people high fives where you can - the more you do that the less you think about running too hard."