As murmurs of a four-week heatwave and temperatures hotter than Mexico in the UK gather pace, many Geordie minds will be turning to long summer days in Newcastle beer gardens.
Thinking ahead to those scorching days on the Quayside, I went down for an early experience of Gusto's Aperol Terrace, newly opened for the summer.
The Italian restaurant opened its terrace last month and it can be found just behind Pitcher & Piano on the Newcastle side of the Millennium Bridge.
An overcast Friday evening didn't dampen my enthusiasm as I met a friend outside the mammoth anchor at the front of Gusto.
The terrace sits out the front of the restaurant and staff have done well to transform the space into something a world away from the usual Tyneside beer garden.
There's a classier feel to Gusto with orange cushions and flower-filled hedging brightening up what had been a damp day - in summer, the terrace would be a veritable oasis.
Greeted by the smiling and easy-going Joe, staff helped give the terrace a very relaxed atmosphere - throughout the evening the banterous Justin also helps out and gets us laughing.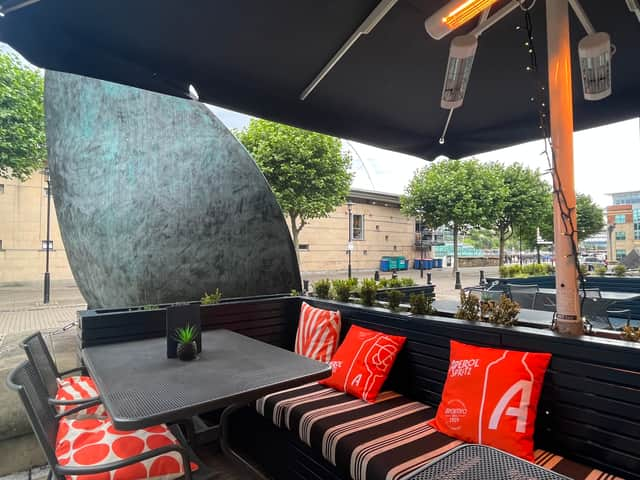 The Gusto menu is everything you'd expect from an Italian with sourdough pizzas, posh pasta and steaks.
There are also more unique dishes, including a honey-glazed duck (£19.95), which I opted for.
Before that, some 'dough petals' (£5.50), which are very much dough balls on steroids, and calamari (£8.75) helped soak up a pint of Peroni (£5.50).
When the duck arrived, it was clear that Gusto is trying to be something more than the usual high street restaurant.
The presentation made the plate look like something off the TV and the dish tasted as good as it looked.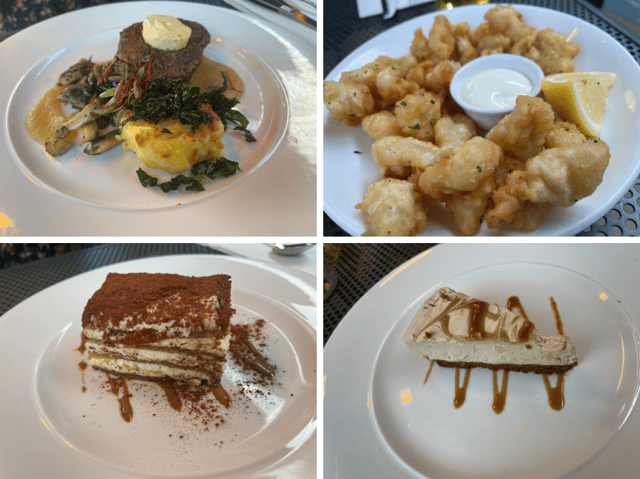 The portions' artistic presentation makes them look deceptively small, but both my duck and my friend's fillet steak (£32) left tummies full.
Nonetheless, letting our hair down on a Friday night, we found space for dessert and took no time to wolf down a Biscoff cheesecake (£7.25) and a tiramisu (£7.25) respectively - "you made quick work of that," Justin jokes... he's not wrong.
In a cramped market for outdoor dining - Gusto is next to Pitcher & Piano and a short walk from Wetherspoons, Gino D'Acampo's and The Tyne Bar - the Italian has managed to find its own lane.
When the sun hits, if you're looking to stay on Tyneside, yet escape to another world, you won't go wrong with Gusto.