As Newcastle prepares to bathe in the sun of this weekend's heatwave, one Quayside restaurant is hoping to turn Tyneside into the Italian Riviera.
Gusto Italian can be found tucked just behind the Millenium Bridge on the Newcastle side of the River Tyne.
The restaurant specialises in quirky items including sourdough pizzas and frozen cocktails.
Gusto have also just opened a new Aperol terrace, which they hope will add a touch of Italian flair to the Quayside.
The orange-themed space looks set to be an Instagrammer's dream with modern furnishing and plenty of opportunity for posing.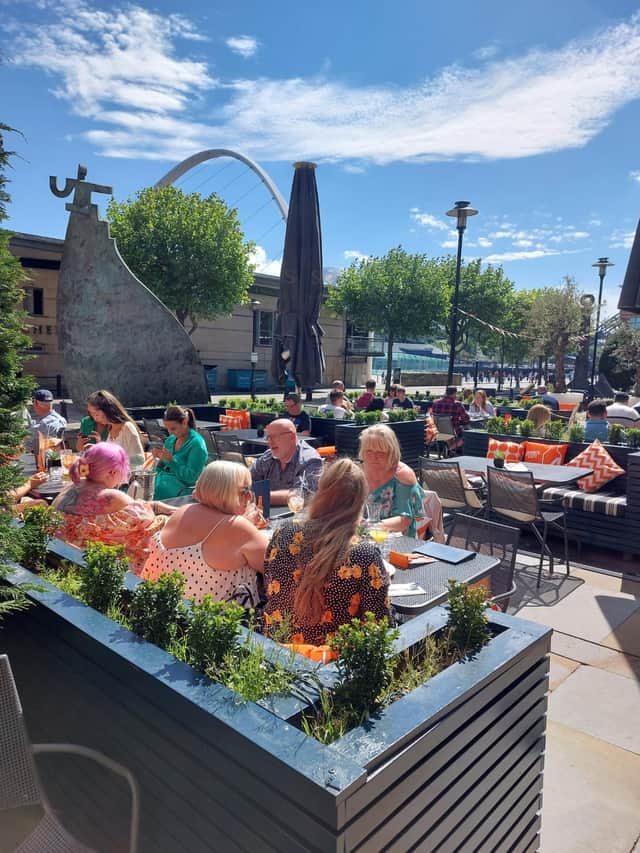 Those enjoying a sunny stroll on the Quayside are welcome to chance their arm at a walk-in table, although the restaurant are advising that people book ahead with a hot weekend on the cards.
James Pearson, General Manager for Gusto Italian in Newcastle, said: "The initial reaction from guests has been fantastic.
"Our restaurant on the Quayside will be the perfect spot to soak up the sun and enjoy a little al fresco dining- especially during this predicted heatwave."