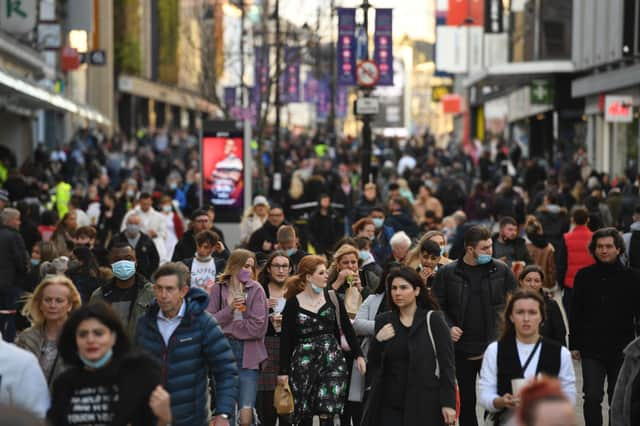 The government's 'Plan B' for a winter ridden with Covid cases is to return the country to another state of lockdown.
Details from documents obtained by the London Playbook were revealed last week with the government's fall-back plan making face masks mandatory once again, the introduction of vaccine passports and the return of the work from home messaging.
For the economy, it is that latter change that could have serious effects, with Boris Johnson warned that another 'stay at home' campaign until March 2022 would cost between £11 billion to £18 billion.
Whether or not a period of obligatory homeworking can be avoided remains to be seen, but it raises questions about the true return to work in Newcastle since the so-called Freedom day on July 19.
Despite the ability to return to office paces, Newcastle's business hubs remain a long way off the bustling world pre-pandemic.
That shouldn't come as too much of a surprise, a YouGov poll from April 2021 showing that just 37% of the population wanted to return to the office full-time.
20% wished to continue working from home permanently and 37% were hoping for a hybrid situation.
The Prime Minister has been outspoken of his desires to get the British public in the office again to boost industries reliant on commuters.
During October's Conservative Party conference, he said: "As we come out of Covid our towns and cities are again going to be buzzing with life,because we know that a productive workforce needs that spur that only comes with face to face meetings and water cooler gossip."
Conservative Party chairman Oliver Dowden backed that message, adding "people need to get off their Pelotons and back to their desks".
The impact of the homeworking trend on cities is commuters are no longer going for their morning coffees and lunches out or travelling to meetings across the country.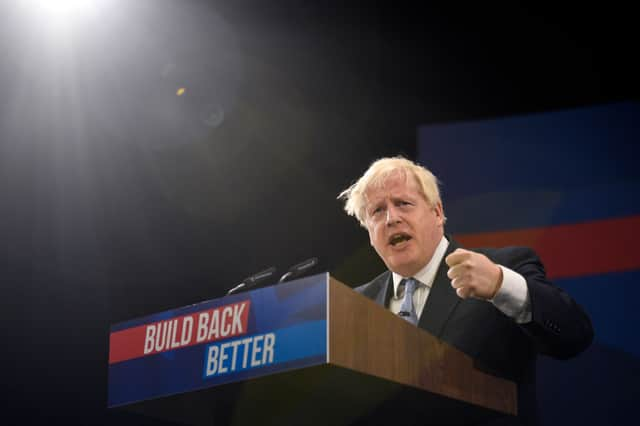 "I think it would be a real backward step if we all turned around to our employees and said, 'right, back in the office'.
"It's about balance and giving people the choice. I wished they [the government] had just been a little more straight rather than saying you've got to go back because otherwise people will gossip about you.
"We do need to redress the balance but comments about gossiping and these sorts of things are hugely disrespectful to people who have really had to adapt and step up to the plate these last 18 months."
One local business in Newcastle that would benefit from a greater commuter return is Central Bean Coffee House.
The coffee shop is located in a prime position by St. James' Park, right below a number of large office buildings as well as the Newcastle University Business School.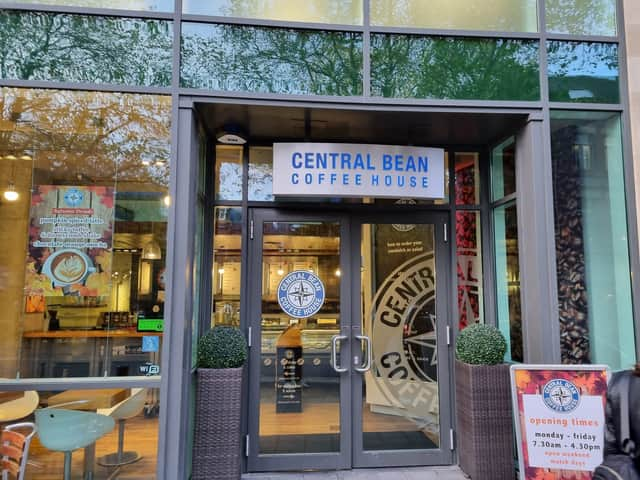 Now the Coffee House has become reliant on that student traffic with scholars returning to the city, but professionals still at home.
Paul from Central Bean Coffee House said: "I'd say we have about 25% of clients who are students at the business school. The students have increased a lot since we reopened, before that we didn't get so many.
"We used to have a massive morning rush before 9 am, a great lunchtime rush and then fairly steady in between. It was rare that we were empty."
The shop re-opened after the pandemic in October 2020 but shut again after six weeks as "there was hardly anyone around".
It wasn't until the return of football crowds to St. James' Park earlier this year that the coffee shop opened again.
Since then, there has been an uptick in business compared to 2020 and, despite many still working from home, Paul explains it's just a matter of adapting.
Paul said: "In September trade picked up week on week. We're not consistently busy every day, that's because people are now just in the office on Tuesday and Thursday, those will be our busiest days.
"In general, we're not as busy in the morning still but lunchtime rushes are getting back to normal.
"It's positive, we won't close again now unless we were told to close. We're trading enough to stay open."
For businesses not so central and unable to capitalise on student foot traffic or big events, such as football matches, the bounce back has been more difficult.
Hoult's Yard is another of the city's business hubs and is situated in Ouseburn.
One of the restaurants is Avocado & Chickpeas and is run by Anthony, who opened the businesses after the pandemic having formerly worked as a chef on luxurious yachts.
Despite loving the "trendy and upcoming" vibe around Hoult's Yard, Anthony is pining for a greater return of workers.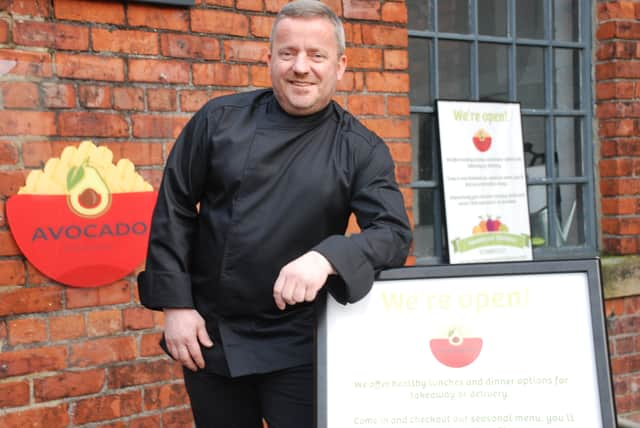 His main client pool is those working in Hoult's Yard and surrounding areas.
He said: "I was expecting it to be a lot busier than it currently is after lockdown!
"I was expecting a four to five fold increase in customers. It has increased substantially, however it fluctuates dramatically.
"No two weeks are the same."
Asked what t would be like if everyone was to return to work, Anthony describes the potential uplift as "huge".
He added: " I would be able to gauge how busy we would be each day and plan staffing levels accordingly.
"Some days we get hammered, so I increase the staffing for the next day, then it's quiet. Crazy!"
That busy one day, quiet the next trend felt by Central Been Coffee House and Avocado & Chickpeas might be around to stay, showing all the hallmarks of the hybrid working set-up.
Charlie Hoult is the man behind the up-and-coming Hoult's Yard, and two other HyHub business centres in the city that are used as office spaces by 150 different businesses in Newcastle.
Of those companies renting space, around 1/3 are currently working in the office and, even if not full, 90% of owners remain keen to keep that option there.
Charlie explains the new hybrid way of working is here to stay and one that, if embraced, can still be prosperous.
Charlie said: "Everyone went fully remote in the pandemic and companies break down into people who are keen to come back, people who are happy with remote working and those in the middle.
"We also have bakers and breweries at Hoult's Yard, artisan industries, and those people have to come to their studios.
"They've been busy because of the delivery world. We've actually got a queue of people who would lark dark kitchens - instead of having waiters businesses are adjusting to capitalise on delivery services."
Charlie relates the change of commuter flow to the Archimedes principle.
He explained: "If you get in the bath, the water has got to go somewhere.
"There is still lots of economic activity. People are being very innovative about changing.
"My theme for Newcastle is not managing decline. It's actually getting ready for the boom.
"We have to give a really premium, flexible and agile service so that people can have these options; an office; touchdown working; co-work space; meeting rooms; video conferencing.
"Now, work you do at home. The office you use for training, collaboration, gossip, coffee, cake, indoor crazy golf, haircut... things you can't get on the internet.
"That's what we are really set up for well at Hoult's Yard."