Tyne and Wear Metro has launched Operation Coastwatch in response to a spate of anti-social behaviour in and around Tynemouth.
On Monday night Metro services through Tynemouth were stopped due to "serious youth disorder".
Tyne and Wear Metro took to social media to apologise to "all our genuine passengers" at 9:35 pm on Monday.
A further statement revealed that "a large gang of youths were behaving in an unacceptable manner" and, as such, "it was unsafe for trains to stop".
Both police and the Metro security team attended the incident.
By 9:46 pm, trains had resumed as normal.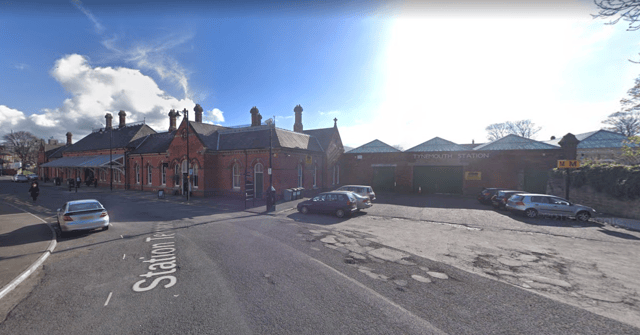 A Northumbria Police statement read: "Shortly before 9.10pm yesterday (Monday), we received a report of a disturbance at Tynemouth Metro Station.
"It was reported that a window had been smashed on a metro carriage and six female teenagers had been removed from the service by Metro staff.
"Officers attended the station and enquiries into the damage are on-going.
"Later that evening at about 11.30 pm, officers were called back where they dispersed a number of young people who were congregating in the area and behaving in an anti-social manner.
"Officers will continue to work closely with Nexus colleagues to help ensure the network remains safe for passengers.
"An increased police presence will remain in place at Tynemouth Metro for the foreseeable future."
Following that event, on Tuesday afternoon, operators announced that a project titled 'Operation Coastwatch' had been launched alongside Northumbria Police and the North Tyneside Council.
The operation will increase patrols and CCTV in the hotspots for anti-social behaviour along the Metro system.
Members of the public were quick to react online to the temporary closure of Tynemouth station last night.
One wrote: "Why is it that every time a situation like this arises the majority of people say that Metro need to do something.
"Surely it's the kids and their parents that should be taking the blame rathe."
Another said: "Why am I not surprised by this.
"Seriously need to get a handle on this because travelling on the metros home from work and having to deal with this is infuriating and quite unnerving."
One Metro user reminded those commenting that it is the minority making a bad name for younger generations.
They said: "My sons 16 and 12 ride the metro frequently on their own and with friends and never a bother to anyone.
"Idiots like these 'youths' give them all a bad rep. Antisocial behaviour impacts us all.
"I hate the loss of confidence & independence it can bring to more vulnerable passengers."
Another Twitter user shared: "I don't get the metro that often.
"However when I have it does seem to be scary place.
"Two kids (about 13) eating KFC opposite just threw boxes and chicken bones on floor.
"When I asked them to pick up and put in bin I just got abuse.
"Also adults vaping. It's not all kids."