Marketing and media professionals in Newcastle have spoken of their excitement and pride as NABS launches its North East Committee.
NABS is an advertising and media charity that has been running for over 100 years and provides support for those in the industry.
The group already has several committees in London, one in Manchester and one in Edinburgh, but has now launched an extra committee in the North East.
A launch event for the new committee was held at the Tyne Bank Brewery at the end of April with many from the local industry in attendance.
Kate Harris, Regional Director of NABS told NewcastleWorld: "We provide emotional support for people who might be having a tough time, suffering from stress.
"There's a lot [of stress] around at the moment with everything that's been going around the last couple of years.
"We give whatever support is needed from cognitive behavioural therapy to coaching to gain resilience in the working life.
"We also run masterclasses and give support to working parents.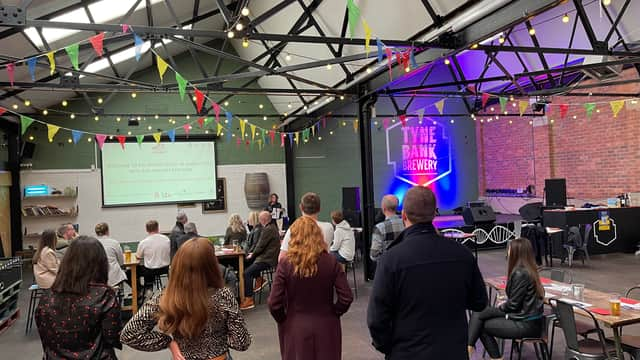 "It's there for anyone in the industry who has an issue.
"They can pick up the phone, speak to us and they'll help you find a solution to that problem."
NABS runs a free confidential support line with people who understand the media and advertising industry at the other end of the line.
Kate said she often faces questions about why a specific industry helpline is needed.
To those questions, she replied: "It can be a very precarious business to work in, it has very high highs and very low lows.
"It's susceptible to what is going on in the world. If there's an economic crash, marketing, advertising and media budgets are often the first to get slashed."
At the launch event in Newcastle, local industry specialists gave speeches and a marketing-themed quiz with prizes including international rugby tickets and a Tyne Bank Brewery tour took place.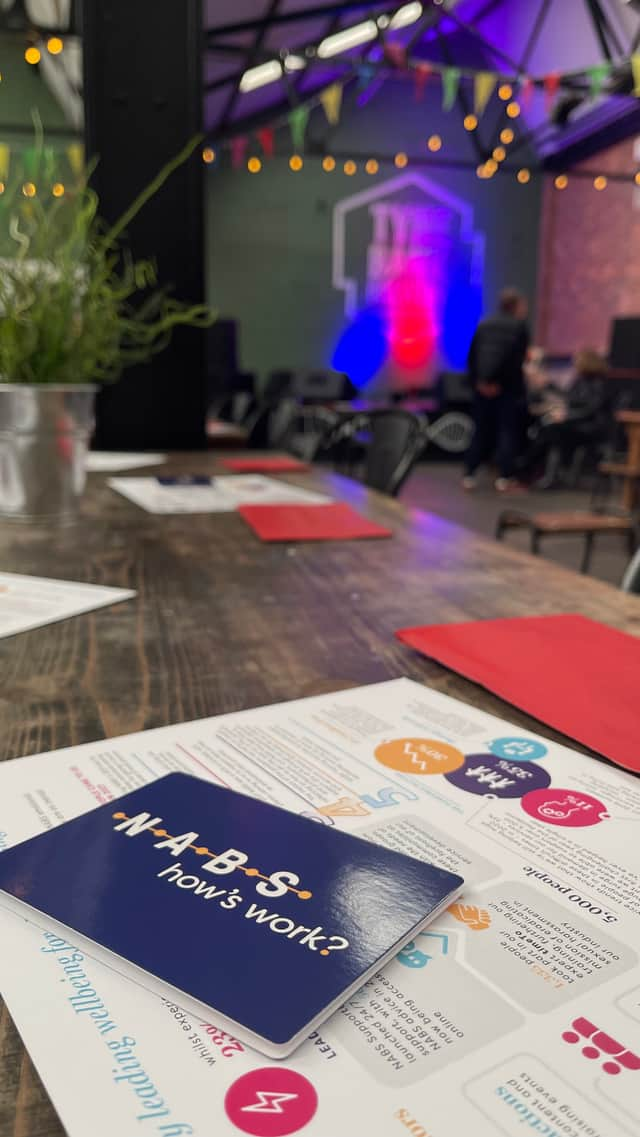 Rachael Jordan from Mayborn Group was in attendance and said: "It's never been more important to have a service like NABS.
"Especially in the North East where the marketing industry I think is very tight-knit, so the power of events like these can carry far and can help a lot of people in our industry."
Atendees also heard from Hannah Beecham, Founder and CEO of Red January - a national movement encouraging people to combat mental health struggles through physical exercise and activity.
She said: "It's been great to see people getting out there and connecting again in such a positive way and we want to encourage as many people as possible to get involved."
Bonded Agency's Steve Underwood added his plans to support the new North East Committee.
He said: "We are hoping to host a few events a year to start with to raise awareness of such a great cause.
"Supporting mental health in our industry and I'm very proud to be a part of this."
Those wanting to support NABS' North East Committee can first start by spreading the word of the charity's work and look to help raise money for the group down the line.
Find out more about NABS here.