Passers-by on the Newcastle Quayside may have noticed a new arrival bobbing along The Tyne.
A floating nature island has been installed on the iconic stretch of water in a bid to improve the visual appeal and biodiversity of the Quayside.
The garden, officially known as a 'floating ecosystem', has been created by community and environmental charity Groundwork NE & Cumbria.
The grassy installation next to the Urban Garden covers 1,000 square feet, equivalent to approximately eight cars, and has permission to bob on the Quayside for three years - with up to a kilometre of similar ecosystems in the pipeline.
Similar ecosystems have been created elsewhere on the planet, but it's a world first in that this Newcastle installation lands on a tidal river and will rise and fall with the water level.
Greenery will attract wildlife to come and nest on top of the island whilst underwater baskets will create a reef system for fish.
The installation, which took four years to create, will also help improve the water quality of The Tyne and the air quality around the Quayside.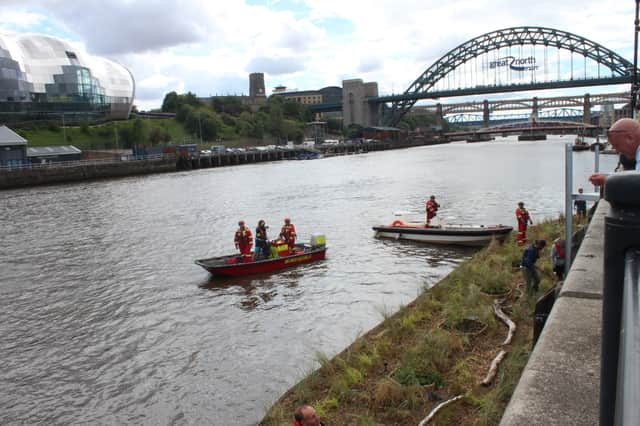 At an installation event on Thursday, Groundwork's Lisa Stephenson told NewcastleWorld: "As we all know, the Quayside is such an important area for industry over the last few hundred years but now the industry and set-up of the area has changed and is more for tourism and businesses, so there's a chance to put nature back.
"This will help to improve air quality above the water, but also below. There's a little reef system below it and microorganisms and fish will be attracted to that which will help clean the water and take some of the pollution and carbon out the water. Both above and below the water it'll help fight climate change as well as being a really beautiful addition to the Quayside."
NE1 Chief Executive Stephen Patterson added: "The Quayside is the jewel and crown of the city, an iconic location and over the past 14 years NE1 has been passionate about bringing more green to the city centre.
"I think this is a fantastically innovative way of looking how we deal with that on the Quayside, it looks fantastic and more than anything we want to see what people's reactions are."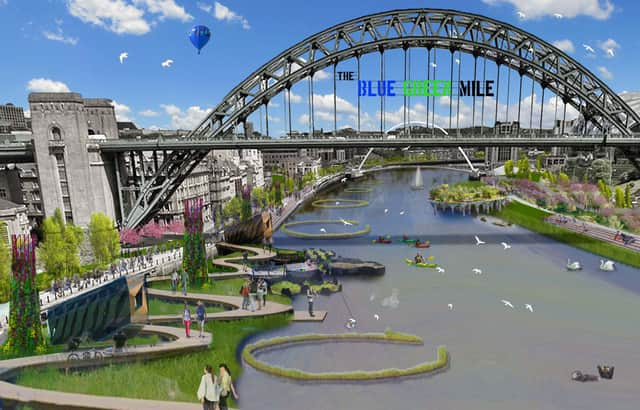 NE1 continue to collaborate with renowned architects Gehl, as well as local architects and the general public.
A series of sketches were produced earlier this year with potential ideas including floating bridges, kayaking and a lido.
The illustrations are just a concept at this stage as the regeneration project continues to pick up speed.