Bellway is preparing to welcome visitors to the new home development in Westerhope for the first time.
A sales office was opened yesterday and offer up a selection of homes available on the site.
The North East building company is set to construct a total of 201 homes at the new 25-acre site, located near Westerhope Golf Club.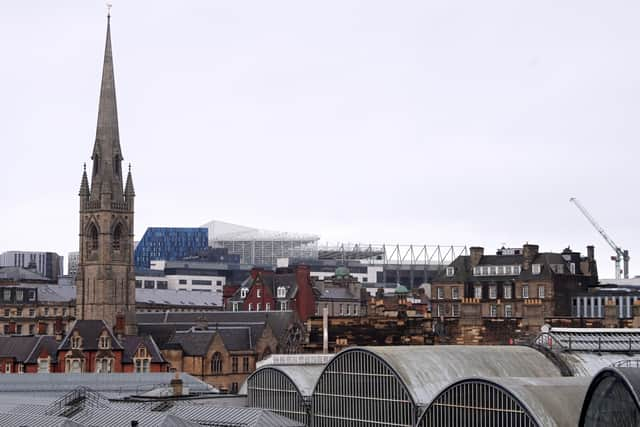 There will be 170 properties for private sale and 31 affordable properties to be offered through rent or shared ownership schemes.
Emma Chesterton, Sales Director for Bellway North East, said: "It is always a notable occasion when we can welcome visitors to a site for the first time and this is certainly the case with Westburn.
"This development is a natural addition to our development at Callerton Rise, which has been a great success. There are only handful of properties left to be sold there.
"We fully anticipate that this high level of interest will remain as the focus switches to Westburn.
"We will be delivering a mix of two, three and four-bedroom homes at Westburn which will all be from our flagship Artisan Collection.
"This is a range of homes which has been developed after years of customer feedback and combines modern construction methods with traditional craftsmanship.
"Building work is progressing well at Westburn. The first homes are already under construction and we hope to be in a position to open a showhome on the development by the end of the year."
"Westburn enjoys an enviable semi-rural position which is just five miles from Newcastle city centre yet also has a good selection of shops a mile away in Westerhope.
"Our sales team at Westburn is ready and waiting to answer any questions potential purchasers have about the new homes or the development itself."