"Just dance like nobody is watching," is the advice young Yorsalem has for any kids taking their first steps with the balletLORENT Youth Academy.
Yorsalem has found time for a quick chat with NewcastleWorld during a pause in a Monday night session at the dance centre.
She's been coming to the classes for three years and, even at such a young age, is aware of the positive impact the sessions have had on her.
Yorsalem said: "I used to have low confidence and I feel that's went up. I've got more creative too.
"I feel the more I'm around people, because I'm more of an inside person, improves my self-confidence and I also like the dancing too."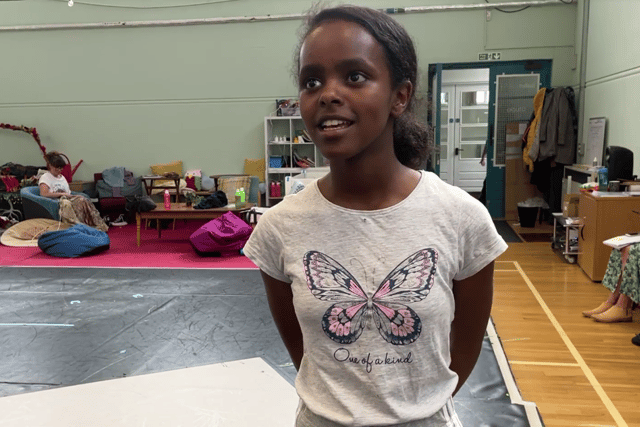 Accessibility is at the heart of the sessions that balletLORENT offers.
Classes are made possible by the Newcastle Culture Investment Fund and run for free, allowing families who aren't in a position to afford extra-curricular activities to give their kids a chance to try something new.
Gavin Coward leads the classes and has worked at balletLORENT for 22 years.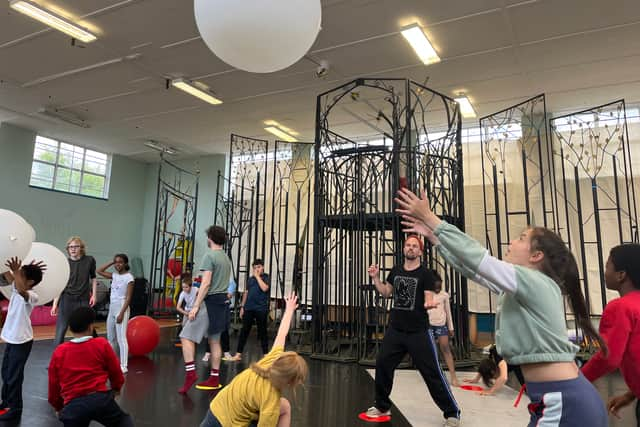 He said: "The kids have been coming every week, they're pretty committed!
"They are all generally from the West End and families who can't afford extra activities. It's all free and funded for them. We put on nutritional snacks, sandwiches, water and juice.
"We have a chaperone who picks some of the kids up if their parents can't get them here. Liam comes all the way from Walker. His parents can't get him here but that's not a factor, we've supported that to happen."
For Liam, who careers around the corridors with a smile permanently plastered on his face, highlights include "playing with the props" and "the jumping".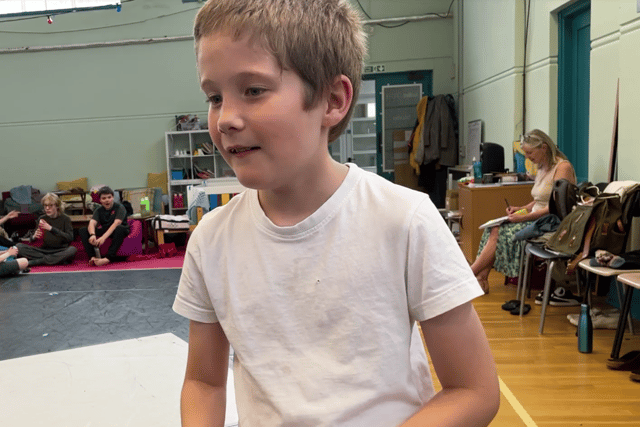 Sessions see the children copy dance moves, work together to keep large balloons afloat to music, work with ribbons and even practice lifting one another like something off of Strictly Come Dancing.
Dance is what brings the group together, but Gavin explains the goal isn't to become world-beating performers.
He said: "It's different to sport as it's expressive and they interpret it themselves. It comes out of them.
"We don't teach them '5, 6, 7, 8' or specific steps, it's structured improvisation or structured physical play, they get lost in the story or movement and express their physical quirks.
"It's not competitive like sport, there's nothing wrong with that, but we don't approach it in that way... it's still dead physical too!"
Nonetheless, some of the participants do take to the dancing and go on to achieve spectacular things.
Earlier this year NewcastleWorld heard the story of Benny, from war-torn Angola to Byker and eventually performing on the Theatre Royal stage, with a very important stint at ballentLORENT in between.
Benny now works alongside Gavin to pass on what she has learnt to the kids.
Gavin added: "I met Benny when she was 15 or 16, I went into high school and did a balletLORENT workshop.
"Now I'm partnering her and working with her as an equal. Her career is flying off and she's brilliant to work with."
Benny is proof of the transformative effect the classes can have and now the company are making the futures of youngsters like Liam and Yorsalem brighter too.