North Tyneside Council offers locals tours of controversial Northumberland Square development
Residents can benefit from a guided tour of the square to better understand the development
Watch more of our videos on Shots!
and live on Freeview channel 276
Visit Shots! now
North Tyneside Council is inviting members of the public to learn more about a North Shields landmark ahead of its controversial revamp.
The historical Northumberland Square is undergoing a programme of redevelopment that the council hopes pays tribute to its Georgian heritage.
Supported and co-funded by Historic England under the North Shields High Street Heritage Action Zone (HSHAZ), the work will take the square back to its original layout based on plans from 1826.
The Square was originally laid out as a formal garden with a network of footpaths for those living in the Georgian terrace surrounding and featured a perimeter of trees.
Residents are now being given the chance to tour the development works of Northumberland Square on Wednesday, May 18 to explore the rejuvenation of the space.
The talk and tour will give people a unique insight into the history of the area, how it changed over time and see the current works taking place up close.
Places must be booked in advance via Eventbrite or by calling 07786 468 979.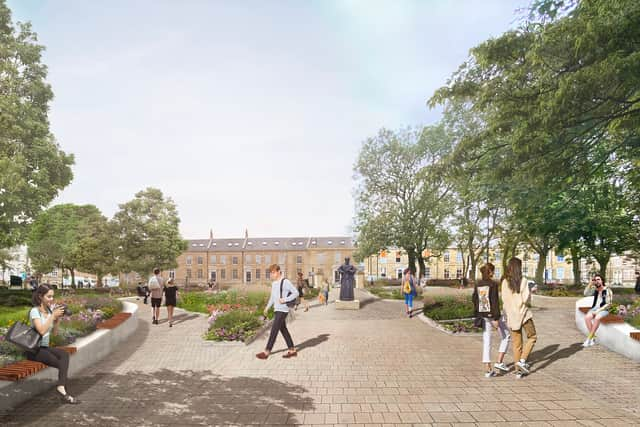 Cllr Carl Johnson, Deputy Mayor of North Tyneside, said: "Over time the appearance of the Square changed with the layout of the footpaths altered and no longer featured any planting as the canopy of trees had grown to be too dense.
"The project aims to reinstate the original footpath layout and create a tranquil, pleasant and open space for everyone to enjoy, with more flexible space better suited to accommodate events, such as the Victorian Christmas Market, and leisure activities."
North Tyneside Council had previously provided a statement to NewastleWorld responding to worries that were being shared online by residents.
John Sparkes, Director of Regeneration and Economic Development said the decision had been taken after a study showed it to be a necessary move for biodiversity.
He said: "The redevelopment of Northumberland Square is a key part of our ambitious plans to improve and transform North Shields, breathing new life into the town centre, linking it to the iconic Fish Quay and providing the right environment to support businesses, leisure users and retail.
"Increasing tree coverage is a key element of the Council's ambitions of being carbon net-zero by 2030, and we do not take the decision to remove trees lightly.
"Following a tree management exercise it was found that unfortunately the trees in Northumberland Square had grown too dense and have prevented additional planting areas from being developed for many years.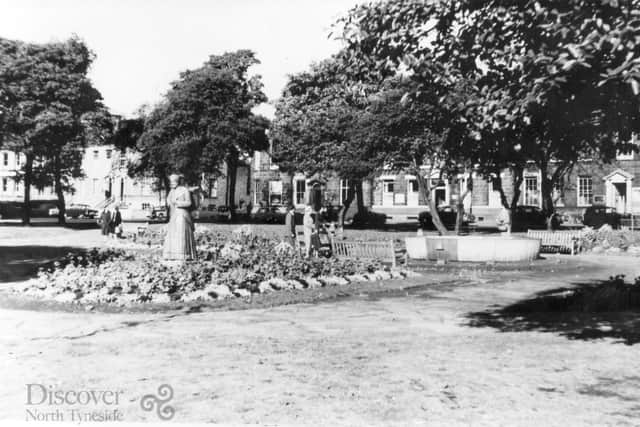 "We therefore made the decision to remove a number of trees from this area in order to future proof/enable more trees to grow and create the space for new trees to be planted.
"Going forward, we plan to restore Northumberland Square back to its original Georgian design and layout, sympathetic to its heritage and roots whilst enabling a significant enhancement in the net-biodiversity of the park, with a significant number of new plants and shrubs to be planted.
"The new Square design will better accommodate family-friendly festivals, events and leisure activities for residents and visitors to enjoy, such as the Victorian Christmas Market which successfully returned in 2021.
"We are proud to be a listening Council and we appreciate the thoughts and concerns of our residents and we are committed to working with residents, business and our communities throughout the regeneration of North Shields.
"I would like to encourage anyone who has thoughts on our plans to contact us at [email protected]."