Paula Radcliffe praises North East running scene at TRY on the Tyne launch
Paula Radcliffe came to the Quayside to launch TRY on the Tyne for 2022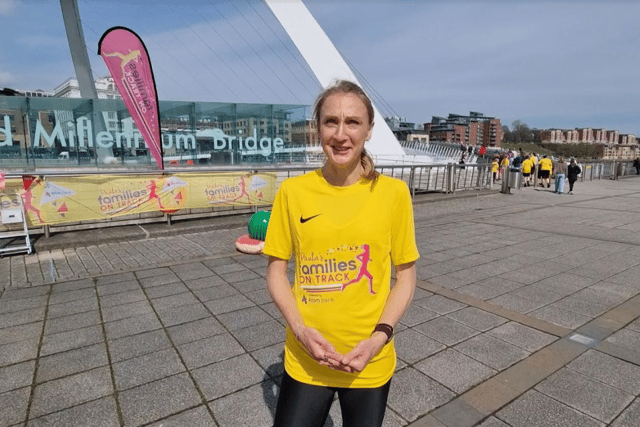 Paula Radcliffe gushed over a North East that "really gets running" as she arrived on the Quayside to launch 2022's TRY on the Tyne.
The multi-sports event is family orientated and looks to provide both a fun day out with a chance to get involved in a friendly sporting event.
Paula's Families on Track gives family teams the opportunity to work together to complete 10K in a relay, all on a safe, enclosed course.
The event will make its debut on Tyneside this year when it will provide the finale to the 2022 TRY on the Tyne, which will bring senior and junior duathlons (run-bike-run races) and a 5K run to the Newcastle and Gateshead quaysides, all on Saturday 13 August.
Speaking to NewcastleWorld, the former Olympian said: "It's getting that family unit together and enjoying physical activity, which isn't just about the physical benefits, it's the psychological benefits as well.
"There's not a winner in terms of how quickly people cover the course. The aim is people have a lot of fun and hopefully want to come back to future events and replicate it themselves."
It's a mission close to Radcliffe's heart, who got into running thanks to her parents.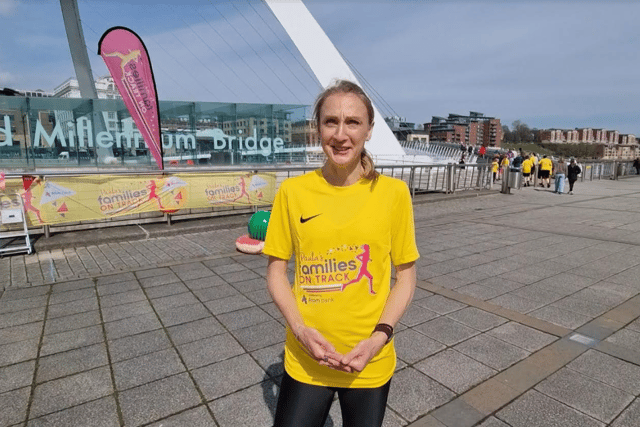 She said: "My dad really encouraged me with running.
"I think I probably started running because he was running at the time, I can't really remember.
"As soon as I was old enough he took me to the local athletics club, then across the country and then across the world with him and my mum supporting me."
The three-time London Marathon winner added praise for the running scene in the North East.
She said: "The North East really gets running and understands running.
"You can see that with the cross country, events at Gateshead International Stadium, the Great North Run... it's really great to bring an event here and see the smiles on the kids' faces."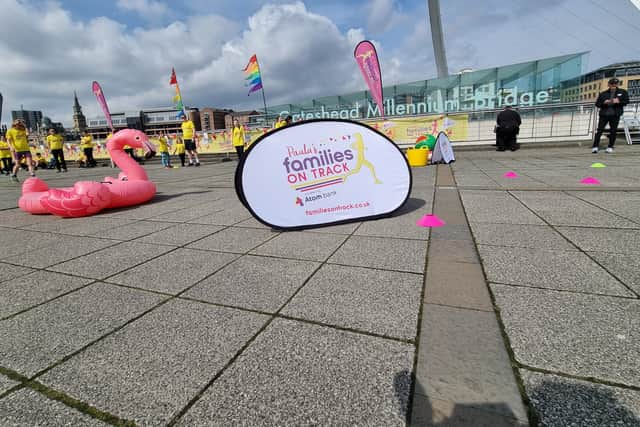 Nick Forbes, leader of Newcastle City Council also attended the launch event, ready to take part in the relays.
He said: "It's really exciting to see people down here joining in.
"Running is one of those sports that isn't just for elite runners like Paula, it's for everybody.
"The Try on the Tyne is a chance for everybody to get involved, regardless of what your skill level is and it's a really friendly event.
"It's a real community event, as well as something that celebrates sport in the North East."
Cllr Dot Burnett, Mayor of Gateshead, said: "I am absolutely, totally excited.
"It's just amazing, especially on this iconic Quayside. We're so proud of it and so pleased we've had so many families coming.
"It should bring out a new generation. Last year they did the Try on the Tyne and that brought a few kids out. My grandchildren run too so I'm really proud to have it here.
"It's great children are being encouraged to do these sorts of things to give them a healthy lifestyle and to appreciate the area they live in.
"Please come along and encourage your children to run. It'll be a fantastic event."