Pedestrianised roundabout following controversial Cambridge design coming to Tyneside
A similar roundabout was opened in Cambridge and caused issues for drivers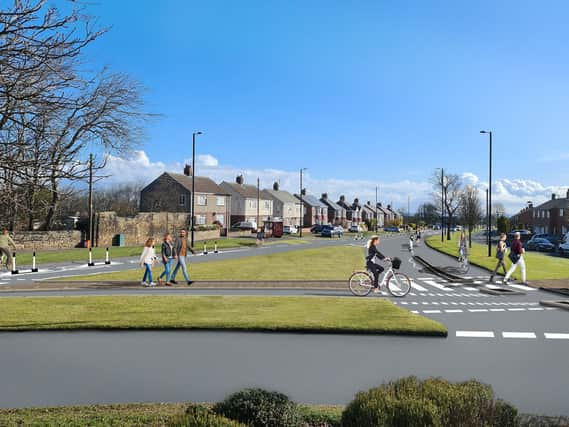 A new roundabout that gives priority to pedestrians and cyclists is coming to North Tyneside.
Work on the roundabout at the Rake Lane and Billy Mill Lane junction is set to start on January 17 and will be the first of its kind in the North East.
The roundabout's arrival is part of North Tyneside Council's sustainable transport scheme featuring around 2 km of cycling and walking improvements.
The roundabout is also known as a Dutch-style roundabout and will bear similarities to one controversially installed in Cambridge in 2020.
More than 10 collisions in five years at one spot led to the Cambridge roundabout's constructions but, within a few days of opening, the new roundabout was closed after a hit-and-run driver crashed into a zebra crossing beacon.
The roundabout was dubbed a "a "£2.3m 'cyclist killing zone" in the national press.
Drivers at these roundabouts must first look for pedestrians and cyclists, and then again for cars.
The North Tyneside scheme is being funded by the Government's Active Travel Fund (ATF) Tranche 2, which supports local authorities to provide safe cycling and walking facilities along key commuter routes.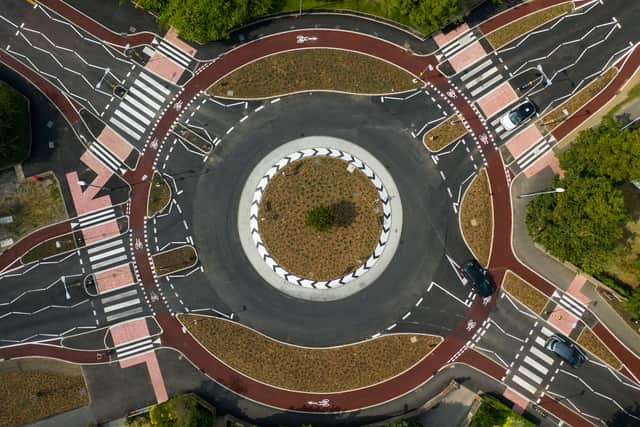 The council has secured nearly £1.6 million from the ATF to help improve sustainable links to Cobalt Business Park, North Tyneside General Hospital and Newcastle.
Cllr Sandra Graham, cabinet member for Environment, said: "I am really pleased that we're now in a position to start to deliver this innovative and ambitious scheme, which will make it easier and safer for people to use sustainable forms of travel to commute and get around the borough.
"We have listened to feedback from our consultation held in May 2021 where people have told us that segregated space for walking and cycling is important to them.
"The new scheme will play a vital part in our action on climate change and ambitions to work towards the borough being carbon net-zero by 2030.
"It will improve links between residential areas and major employment sites like Cobalt Business Park and Rake Lane hospital and therefore is a big opportunity to convert short car journeys to a cleaner, greener alternative."
The roundabout is due to be completed in the summer with construction teams working at hours most suitable for the public.
Nonetheless, motorists are advised to allow extra time for their journeys.
During the scheme's installation, the speed limit will be reduced on the New York Bypass and the Rake Lane/Billy Mill Lane roundabout to help protect both the public and the workforce.