Vicky Pattison: BBC Pilgrimage star reveals her ovaries are 'not growing fast enough' amid fertility treatment
Vicky Pattison revealed her ovaries are 'not growing fast enough' after a visit to the fertility clinic
Watch more of our videos on Shots!
and live on Freeview channel 276
Visit Shots! now
Vicky Pattison has provided a fertility journey update after an exhausting few weeks of injections, scans and waiting nervously for results.
The former Geordie Shore star, 35, from Newcastle, took to her Instagram to share the results of her latest scan with her over 5 million followers.
She said: "My scan today at @londonwomensclinic  was a bit of a mixed bag to be honest. Whilst it showed that my ovaries are growing… they're unfortunately not growing fast enough"
Alongside the caption was a snap of the fertility pen that Vicky has been using to self-inject at home to induce ovulation. The star has been documenting how the entire process has affected her, with side effects including bloating, fatigue and emotions in turmoil.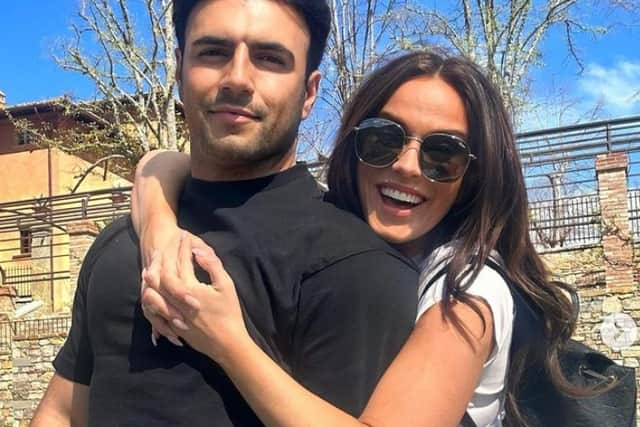 Vicky said: "If we want to make sure we can retrieve a decent amount next week then we need to encourage some growth into my more shy and skinny ovaries…
"Solution? Higher hormone dose of course. So we've gone from 225 of the gonal F to 300 - so a significant jump! And a one that I'm hoping will give my ovaries the kick up the arse they need".
This comes just days after the star was pleased with a scan that showed she has "chubby" ovaries.
Speaking at the time, Vicky said: "I can't tell you how happy I was to be told I have chubby little ovaries 🥹♥️ Probably the only time in my life I will be happy about being called chubby😂🥰 But it basically means that the hormones are doing their thing & my eggs are egging. (I know, my medical jargon is fantastic.. just call me Meredith Grey 😂🤦🏻‍♀️)
"The last week hasn't been as bad as I anticipated- there's been some highs & lows but I suppose that's to be expected- altogether I'm just really grateful that my body seems to be responding to the medication & things are going in the right direction ♥️"
Vicky's followers were keen to offer their support.
One said: "My heart breaks for any woman who is desperate to conceive but is struggling or can't. To the women who continuously put themselves through this process - you are all superwomen! Xx"
Another commented: "Even though I'm a fella, I really appreciate you sharing this journey on your platform. It helps to normalise honesty about this process and the ups and downs."
Alongside embarking on an emotional fertility journey, the Geordie lass has also just launched her own edit at New Look and is planning a wedding to fiancé, Ercan Ramadan in 2024.
The couple recently enjoyed a 24-hour trip to Tuscany, where they also visited potential wedding venues.