Vicky Pattison hits back at "disrespectful" and "mean" trolls who posted about her fertility journey
Vicky Pattison takes to Instagram to hit back at "disrespectful" and "mean"trolls who criticised her fertility choices.
Watch more of our videos on Shots!
and live on Freeview channel 276
Visit Shots! now
Vicky Pattison, 35, responds to negative comments on her fertility journey after she has been openly sharing her story with her 5.3 million Instagram followers.
After returning from Tuscany with partner, Ercan Ramadan, where the pair had been searching for wedding venues, the former Geordie Shore star shared a number of stories documenting her fertility journey so far, from being in the clinic to recovering at home.
Whilst many followers were supportive and offered helpful tips and advice to the obviously emotional Goerdie lass, some were judgemental of the star's personal choices.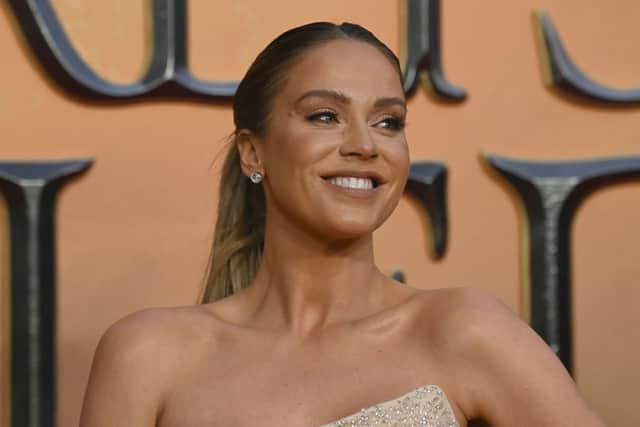 One negative follower commented: "They haven't tried for a baby naturally. She's just decided she's not ready for a family so she's freezing her eggs until she's ready. Can't understand why someone would choose to do this. Also I wonder if she realises egg and embryo freezing doesn't guarantee a baby in the future."
Obviously offended, Vicky calmly responded: "You don't have to understand my decision making process but you have to be respectful. For example, it's crazy to me that someone would come on someone's page when you know precisely what they're going through and be unnecessarily judgemental and mean? But you know what, I'll respect your decision. And just an FYI 'she' understands everything about the process. I hope you have a nice day..."
Vicky is known for her straightforward attitude and no-nonsense style of communication so it was no surprise she added this snide comment and her reply to her stories captioning it: "On today's episode of 'some people shouldn't have social media'… I present this helmet."
The star later posted advice to her followers saying: "not everyone has to agree with your decision or even understand it. My advice would be: don't waste your time on those people."
Vicky, from Sunderland, has been very open on her social media platforms about her egg freezing journey, having begun tests to see if egg freezing was an option for her in April last year.
She previously shared that the couple had experienced a 'setback' in the form of an ovarian cyst but last week happily announced that: "At today's scan we found out that the cyst had gone and we are finally able to take our next steps to becoming parents one day."
Alongside embarking on an emotional fertility journey, the Geordie lass has also just launched her own edit at New Look and is planning a wedding to fiancé, Ercan Ramadan in 2024.
The couple have been dating since 2019 and recently got engaged. After a tumultuous relationship history with cheater, John Noble, and the now imprisoned, Stephen Bear, Vicky has finally found happiness with down to earth Ercan, whom she met through mutual friends.
Despite the scattering of the negative comments that Vicky's post received there were plenty of positive comments offering support:
One commended her for being so open about her egg freezing journey: "Fair play to you for highlighting the highs and lows. This is a tough process and women take on so much mentally and physically."
Another added: "We need more people like you, more people shining a light on the fact that a family can be made in so many different ways…"