Vicky Pattison vows to stop sharing her fertility journey on social media after abuse from trolls
Vicky Pattison took to her Instagram Stories to reveal the abusive messages she's received from online trolls.
Watch more of our videos on Shots!
and live on Freeview channel 276
Visit Shots! now
Vicky Pattison has revealed that she will no longer be providing updates about her fertility treatment, after receiving a series of abusive messages on social media.
The BBC Pilgrimage star, 35, from Newcastle, took to Instagram to share with her 5.3 million followers how upset she has been by the online abuse that she has been receiving for sharing her fertility journey.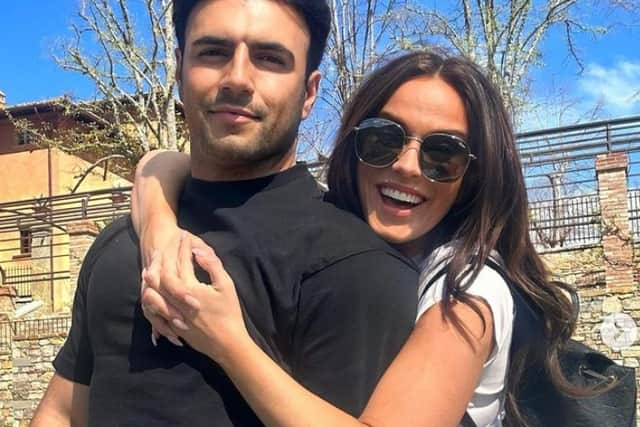 She has been very open on her social media platforms about her egg freezing journey, having begun tests to see if egg freezing was an option for her in April last year. However, the former Geordie Shore star is now questioning whether to continue her candid posts due to the negative comments.
Posting on her Instagram Stories, Vicki said: "I wanted to be transparent and show the highs and lows of this process and let women see that we have different options now. We don't have to rush our timeline, feel pressured, have babies with the wrong men or start a family when the time isn't right just because we're terrified of a ticking biological clock."
Vicki explained that she felt like it was "a responsible message" to convey to her followers and believed "safeguarding my future happiness and taking control of my fertility" was a positive move.
Vicki continued: "As a child of trauma, I feel strongly about what I want for my child's formative years. And I thought all of this would be super easy for everyone to understand."
"After some reflection I know I was mad to think I was going to please everyone," she added.
Vicky shared a number of negative comments she has received from harsh critics.
One cruel troll commented: "First time your legs have been close to even being closed" to which Vicky replied: "I don't know how much more of this stuff it's healthy for me to expose myself to…".
Another said: "Correct me if I'm wrong but she isn't doing this because she has fertility issues but because she isn't ready to conceive yet. I don't see why it's such a big deal from someone who actually has fertility issues and has had multiple miscarriages".
A third added: "Is this just to keep hold of her gold digging boyfriend?".
A fourth wrote: "Give it up. Nature is saying no. Live a child-free happy life".
Vicky explained that these cruel comments were just a cross section of negative feedback that has been directed towards her since she began sharing her situation.
Vicki said: "I'm just going to protect my peace for a bit and have a little break away from posting about it all. I'm sorry to all the lovely people who were interested. I'll still be posting work bits but I just think this is the right decision for now as it is all making me a bit sad".
Since this post on Saturday, the star has kept to her word by only posting snaps of her dogs, Mylo and Max, her workout pics and sharing some movie tips with her followers.