Tim Healy penned an emotional message two days after his cameo on stage with The 1975 in Newcastle went viral on social media.
The Geordie actor is father to the band's frontman Matty Healy and sent the sold-out Utilita Arena crowd into overdrive when he appeared from the dark during the first half of the show on Wednesday evening.
The actor, best known for his roles in Auf Wiedersehen, Pet and Benidorm, was perched on a sofa when the lights returned after a brief interlude. He greeted the Geordie crowd and then went on to cover The 1975 track 'All I Need to Hear' as the Newcastle fans' hearts swooned.
After performing on stage, the star clambered back into the crowd to cheers and pats on back to watch the rest of the impressive The 1975: At Their Very Best show.
The clip of Tim singing the song circulated to hundreds of thousands online as an outpour of love came for a man who has been long regarded as a North East legend.
On Friday morning, having had time to recover from what was a rip-roaring night from The 1975, the actor posted a message on Twitter reflecting on the show.
The 70-year-old said: "Thanks for all your kind messages after my surprise performance at Matty's gig in Newcastle, proud proud dad xx".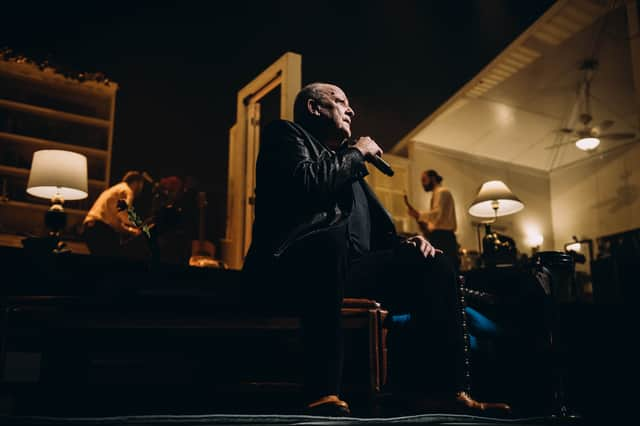 Alongside the message, Tim shared a snap of Healy senior and junior as more messages of congratulations and thanks came in.
One fan wrote: "I'm so lucky I was in the standing area and witness this happening on Wednesday. What a beautiful moment and you should be so proud of yourself Tim for doing an amazing job and being an amazing dad. This makes me even prouder to be from the north!"
Others wrote that Tim "sounded amazing" and joked about starting a "petition for Tim to become the new lead singer of The 1975".