Upcoming film The Duke tracks the real story of Newcastle's Kempton Bunton and his attempts to hold a treasured piece of art ransom for the good of the working class.
The film, which despite being set in Newcastle is filmed in Yorkshire, is set to his cinemas at the end of this month on Friday, February 25.
The remarkable story really did take place here on Tyneside in the 1960s and Kempton Bunton's relatives are still around today.
NewcastleWorld caught up with Chris Bunton, Kempton's grandson, who has played a pivotal role in bringing the film to the big screen.
Here's what he had to say...
Q: Hi Chris, thanks for chatting! Your family obviously have roots in the region, where are you based these days?
A: "I'm born and bred in North Shields. I moved to New York when I was 30 years old in 2007 and have been there since. I'm a Geordie through and through, big Newcastle fan.
"I got involved in this project in 2013 when I felt it would make a good film and I guess I was a bit homesick at the time, reading my grandpa's plays and memoirs that my dad passed down. I read all of them and researched the story itself, managed to get hold of the court transcripts and that's when I had the idea to pull it altogether."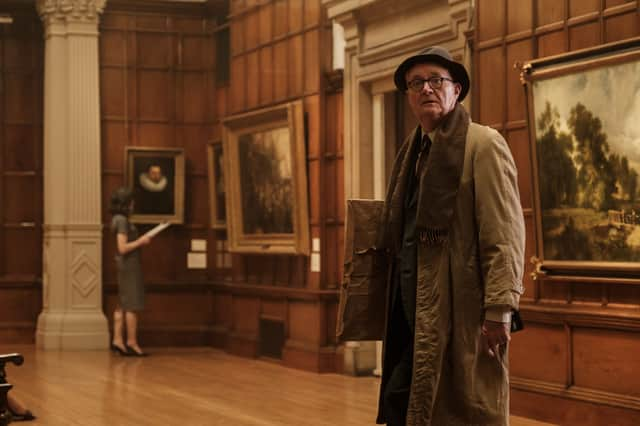 Q: It's an incredible story. How did it get passed down the family?
A: "It's actually not something my dad was proud of and he didn't discuss it. This one occasion when I was 40 years old we were on the ferry from North Shields to Bergen at the time. It was an overnight ferry and he had a few drinks and let it slip. That was the first time I had heard of it, but even then I didn't understand the gravity of it really. It wasn't until years later, 2011 on the anniversary, there was a lot more public interest."
Q: Wow! If your dad wasn't too keen on letting the story slip, how did you convince the family to let the world see it on the big screen?
A: "My dad handed Kempton's plays and his memoirs to me. I had them for 10 years and never really read them. His memoirs have the full backstory of the family and goes into great detail. I was tracking along with the information in the public domain when I was a bit homesick. I found a lot of it was accurate, some wasn't, some I felt was unfair I felt to my grandfather.
"Inspired by his own attempts to be a playwright I thought I'd try and pull one together about his own life. I pitched the idea to my mum and my dad at the time - my day thought I had no chance but my mum was really up for it and motivated. Other family members at that time were dead set against it as they lived through the publicity it generated at the time, and they had lived through the publicity generated by his BBC campaign.
"I pressed forward with it and got legal advice too before I did anything. Fortunately there was enough in what I put together for the producer to see something in it. The heist is a great headline, but the real story is the working class family struggle."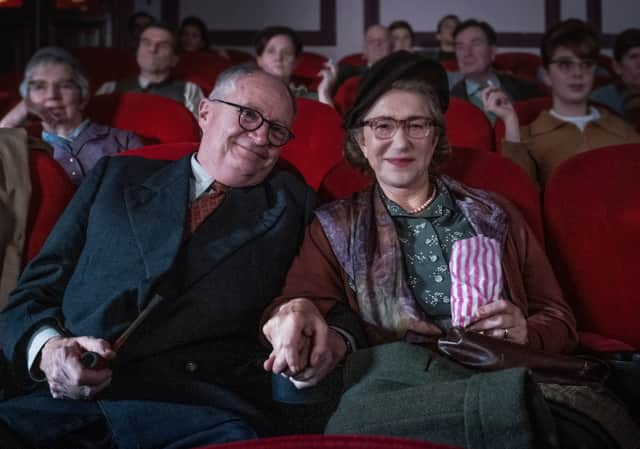 Q: How well did you know Kempton?
A: "He died a few months before I was born and my dad didn't tell me much about him growing up. I think there was so much tragedy that they lived through that made it too painful for them. That's covered in the film a bit. It wasn't until I started reading his memoirs that I started to understand who he was.
"On the back of that, when I got involved in this project, I did quiz my dad who opened up a lot more than he did previously. Kempton was definitely a flawed character, he's no superhero by any means. Ultimately he was a good person, but he had a lot of flaws too."
Q: The film comes at a timely moment with the licence fee being stopped. Do you think Kempton would have been happy with how that's changed today?
A: "I think he'd actually be on the side of the BBC now. He always understood the value of the BBC. He wasn't against the BBC and understood the vale of the programming. He was campaigning for isolated pensioners who can't afford the fee. He felt it wasn't for pensioners to work all their life to get charged an unfair tax. He wasn't against the licence fee for people who had the means to afford it. Maybe he'd be on the side of the BBC and think they're getting a raw deal today... who knows?"