As the incredible true story of Geordie Kempton Bunton is brought to the big screen in The Duke, many in Newcastle may be wondering about the real man played by Jim Broadbent.
The true story of The Duke dates back to 1961 when Francisco Goya's portrait of The Duke of Wellington was put up for auction.
The British Government took interest in the painting and acquired it to be displayed in the National Gallery.
One day Jackie Bunton, from a poverty-stricken family in Newcastle, saw the fuss over the cherished painting and decided to travel to London to see what it was all about.
When there, he was surprised by the low level of security around the painting.
Given his background, Jackie saw it as a chance to better his future and one thing led to another... eventually, the painting had been stolen.
It soon ended up in the hands of Jackie's 60-year-old father Kempton Bunton.
Kempton took hold of the painting and brought it back up to his hometown of Newcastle, thinking it would be safer from authorities tucked away in the North East.
Kempton was well known in the area for being a man of principle and one who would end up in trouble for his stubbornness - The Chronicle can delve into its history books to find letters written by Kempton from prison, where he ended up having refused to pay his TV Licence.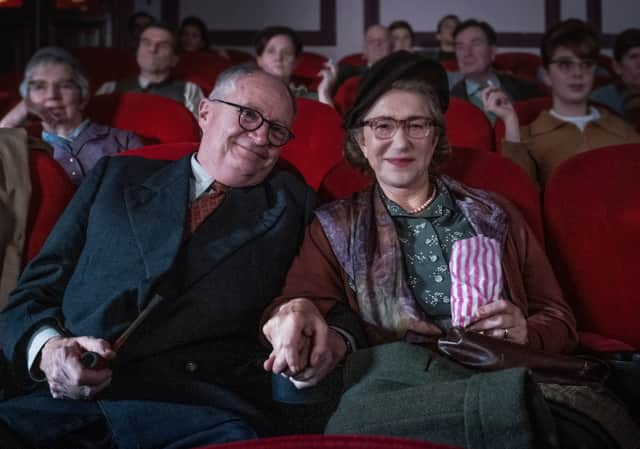 Indeed, the belief that those who couldn't afford the licence shouldn't pay it is at the centre of The Duke.
It is, of course, topical too.
Earlier this year Culture Secretary Nadine Dorries said that 2022's licence fee announcement would be the last and that "the days of the elderly being threatened with prison sentences and bailiffs knocking on doors" should end.
Ms Dorries would have been a popular woman in Kempton's eyes.
Sitting on the painting and seeing the cash reward for its return, the charismatic Geordie decided to hold it ransom and demanded that £140,000 be given to charity in return for the painting.
You'll find out, or will have found out, how that all played out in The Duke - we certainly don't want to be giving anyway any spoilers!
The release of The Duke has been pushed back more than 15 months due to the pandemic, but couldn't come at a more topical time.
Not only is the TV Licence Fee a matter of national debate, but The Duke arrives at a time when Levelling Up is making the headlines.
Kempton fought for greater equality for the North East and lived on Yewcroft Avenue in the city.
Today, that street falls in the constituency of Newcastle-upon-Tyne Central MP Chi Onwurah.
Speaking on the poignancy of The Duke and Kempton's story, Chi told NewcastleWorld: "People in the North East have a long history of fighting for social justice.
"Kempton Bunton's attempt to address the poverty he saw is clearly not one I could condone and whilst I hope it makes for an engaging film which celebrates our region and my constituency, it did not make for a long-lasting solution.
"The inequalities we see are long term and structural in nature and they require a long term, strategic and structural response.
"It is certainly the case that Michael Gove's insulting Levelling Up White Paper provides none of that and is rather a cynical attempt to grab headlines, of which Kempton Brunton would have been ashamed."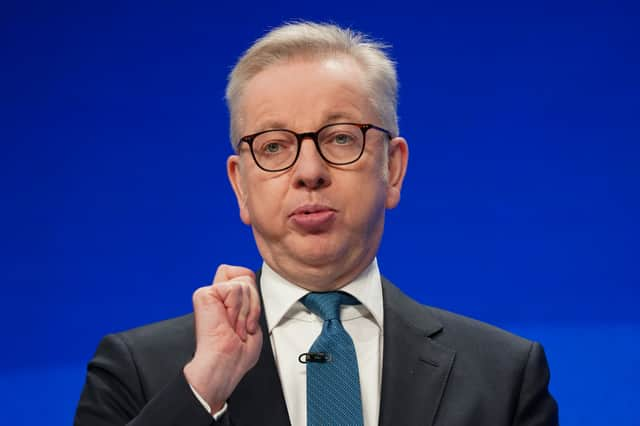 To better understand the similarities and differences between life on Tyneside in 2022 and back in the 1960s, NewcastleWorld talked to Senior Lecturer in Contemporary British History at Newcastle University, Dr Martin Farr.
Dr Farr explained that, whilst Kempton would have had every reason to fight for his cause, life in the 1960s was dramatically better than the periods before.
He said: "There was poverty, but there was quite high employment.
"It's hard to compare as there's much better affluence now, much better life chances and people live longer and are healthier, but they are in much less secure occupation than in the 1960s when Newcastle and the North East had heavy industry which was, if not thriving, functioning.
"Certainly most adults in the 1960s will remember the period before the war, which was much worse for poverty. There was still poverty, but not as serious as it had been."
Dr Farr went on to label The Duke's connection with the modern Licence Fee debate an "interesting one".
He said: "The irony is that today the BBC is much more regionally diverse than it was in 1961 when there was just one channel.
"It's much more diverse now but I suspect that there will be people who watch the film and agree with the idea of not paying for licence fees... indeed the government believes that now.
"Several years ago it decriminalised non-payment, so arguably what Kempton wanted to achieve is happening but that's more due to multi-channel competition."
Speaking on Levelling Up, Dr Farr noted that whilst there had been significant process since Kempton's day, he was "sure" the film's tackling of that topic would resonate with audiences.
He said: "When the BALTIC art gallery was opened there were lots of snooty comments in London about why would there need to be an art gallery of that size in the North East.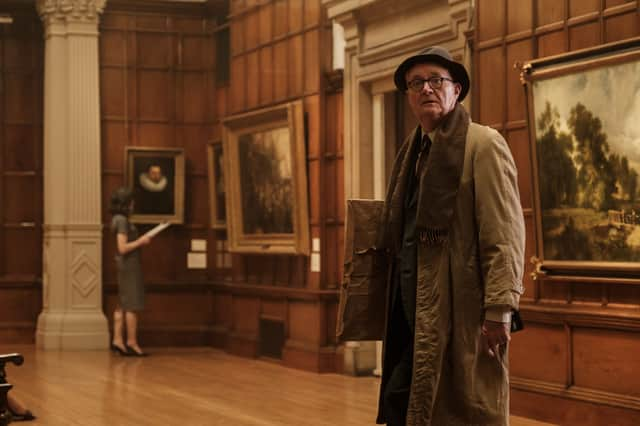 "That element of sticking it to the system and the longstanding suspicion has always been felt.
"The Jarrow March goes from the North East to London before the war, so there's always been that sense of it."
On whether Kempton Bunton would be pleased with the state of affairs today, Dr Farr admitted that it's probably best to take any modern portrayals of Kempton with a pinch of salt.
He said: "He may just be a crank!
"There are people today who object to the BBC for all sorts of reasons, some because of Brexit, some because of Covid and some because of some other conspiracy, others because they just don't want to pay for it.
"The case of the collective national benefit that can be gained from it ought to have been made in 1961 just as in 2022, but it's a much harder case to argue now than it was in 1961."
The Duke is in cinemas from February 25, 2022.