Call me a killjoy if you please, but I often find songs irritating, storylines convoluted and productions too long.
It is therefore with surprise that nearly 24 hours after The Book of Mormon opened at Newcastle's Theatre Royal, I am still chucking at Elder Cunningham and co.'s nonsense.
The musical is a rip-roaring, belly-laughing spectacle whose humour treads a very fine line between hilarity and falling into a pit of cancel culture with aplomb.
Split into two one-hour parts, the touring production of The Book of Mormon is fast-paced and engaging.
Crackling into life with 'Hello!', led by Robert Colbin as Elder Price, a few early sniggers slip out of me... could I be enjoying this?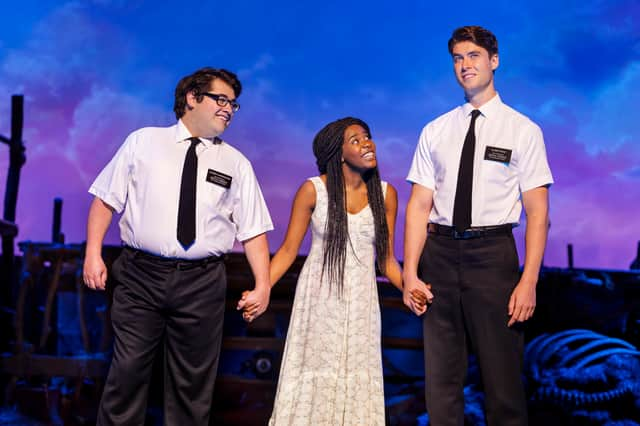 By the time Ewen Cummins walks the audience through 'Hasa Diga Eebowai' as Mafala Hatimbi, I join the packed Geordie crowd in giggles as the inevitable meaning of the phrase dawns on the hopelessly innocent Elders.
A highlight in the production comes shortly after the interval in the ridiculous 'Spooky Mormon Hell Dream' which turns the Theatre Royal into the biggest of West End stages.
Conner Peirson's performance as Elder Cunningham is the linchpin of the production, the actor bringing experience from performing in the musical on Broadway to the touring cast.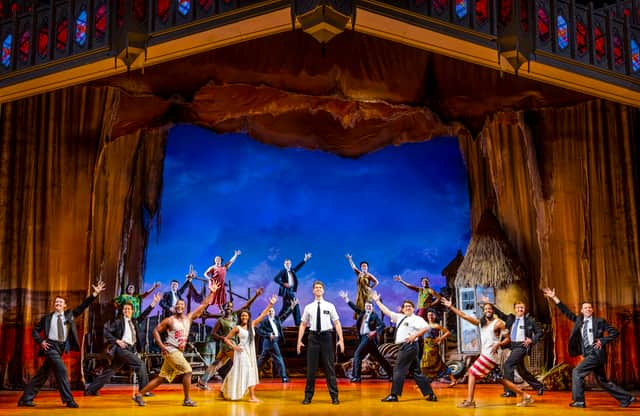 Elsewhere, Aviva Tulley plays an endearing Nabulungi and Thomas Vernal somehow eclipses his confident General with a hilarious cameo as Satan.
The loudest cheer as the cast bid goodbye is afforded to Jordan Lee Davies who excels as the cooky closeted Elder McKinley.
The actor's long list of credits include becoming a finalist on The Voice UK: Series 2, making his face vaguely recognisable for many.
The Book of Mormon runs until Saturday, July 9 at the Theatre Royal, Newcastle.
Tickets are available here.