Tickets for Sam Fender's landmark Finsbury Park show are being re-sold for over twice the price on touting sites.
A stunning 40,000 people will attend the sold-out gig as Fender performs hits from records Hypersonic Missiles and Seventeen Going Under.
The 28-year-old will be supported by a line-up of artists including Fontaines DC, Declan McKenna, Beabadoobee and more.
Tickets for the night sold-out in rapid time, leaving many who wanted to attend without admission.
As the date edges closer, some tickets are being resold on touting sites.
The original price for a standing ticket was £53.35 each but now some sites are selling them for more than double the price.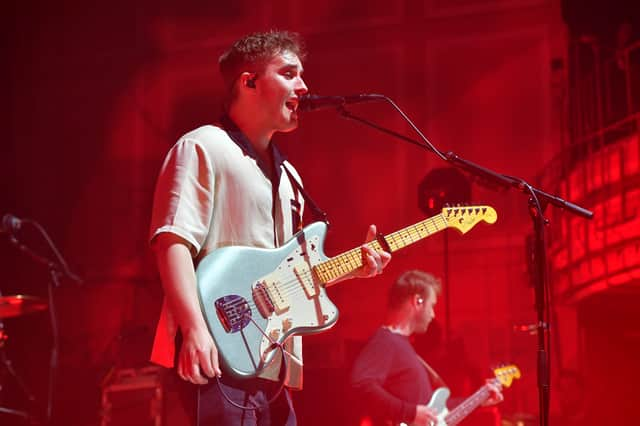 Ticketmaster is the official platform for selling the tickets and does have a small number listed for resale.
Ticketmaster caps its re-sale price at the fee originally paid and any increases can be due to fees.
Responding to why some tickets are listed at higher prices, Ticketmaster states: "Fans cannot resell a ticket for more than they originally paid on our Ticket Exchange - some will simply be selling a premium ticket, like VIP or Platinum, which have a higher face value than a standard ticket.
"When purchasing a resale ticket, we'll let you know if it's a premium ticket and will always display the original face value."
It is on other touting sites that prices for the tickets are rocketing.
On Viagogo, the lowest price for a general admission entry is £107 with prices climbing all the way up to £143 - nearly three times the price of face value.
On why the site allows such lofty prices to be charged, the Viagogo website states: "viagogo is a marketplace. Ticket sellers on the marketplace set their own prices, which may be above or below the original face value. Where demand is high and tickets are limited, prices increase."
Tickets on the site are sold "in good faith", but there are instances where customers who buy tickets on the site are not able to gain entry into venues.
Viagogo policy reads: "If a customer has any problems with their tickets, we urge them to contact us immediately on our event day hotline.
"We are often able to find replacement tickets right away, and in the rare instances we are not able to, customers receive a full refund."