A crowd gathered at Gateshead's Saltwell Park on Thursday morning to attend the park's annual Remembrance Day Service.
The service was one of the area's first over a long weekend of Remembrance tributes across Tyneside.
Saltwell Park becomes a focal part of the North East during the weeks preceding Remembrance Day each year as it hosts a Field of Remembrance.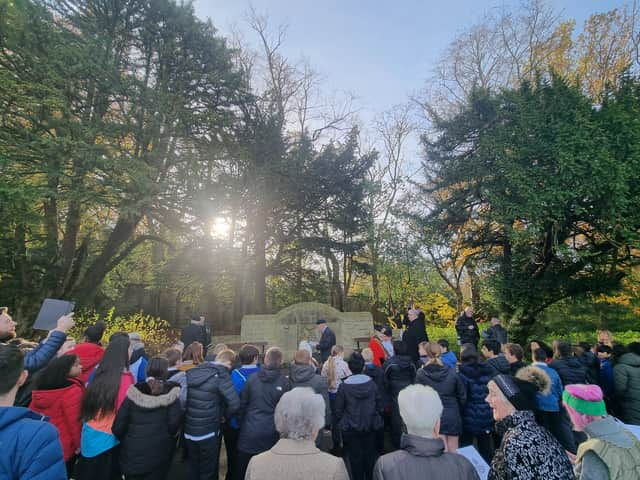 Thursday morning's service took place overlooking the field, where poppies and crosses are planted and was run by The Durham Light Infantry Association Gateshead and Newcastle Branch.
Members of the public and schoolchildren gathered at the DLI War Memorial for a short service consisting of readings, prayers and hymns.
Following the service a rendition of 'The Last Post' echoed around the park, leading into two minutes of silence.
Attendees then placed wreaths, poppies and crosses on the memorial.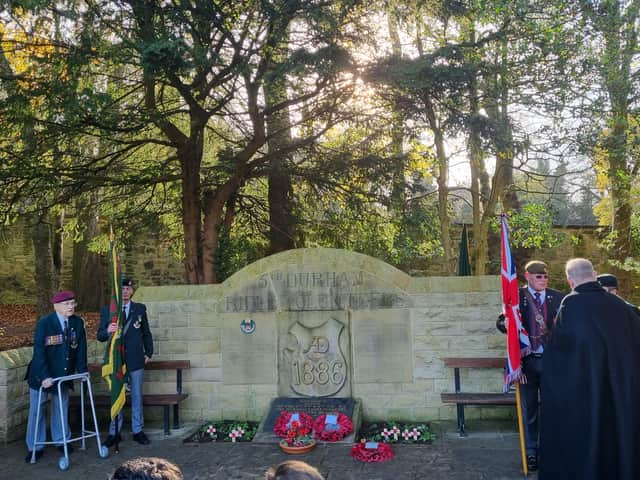 The Durham Light Infantry fought in every major battle of World War I and has been awarded six Victoria Crosses.
The cost of the conflict was severe as the Regiment and county lost 13,000 men, with thousands more gassed, wounded or taken prisoner.
The Infantry also fought in every major battle in World War II before eventually retiring its colours in 1968.
To find your nearest Remembrance Day event for this Sunday, see all the services in Newcastle, Gateshead, North Tyneside and South Tyneside here.