Sam Fender fans have been named as one of the world's thirstiest fanbases.
A hilarious new study has looked into which artist's fans are most frequently caught with the hots for their favourite singer, and the North Shields star's followers place in the top three.
Pour Moi delved into Twitter searches to pair famous singers' names with Tweets mentioning them, alongside the words 'hot', 'horny' and 'sexy'.
The good-looking Geordie is clearly pleasing his followers' eyes just as much as their ears, with an impressive 1,408 Tweets falling into that category since 2019.
Arctic Monkeys frontman Alex Turner topped the charts with 1,551 and American rapper Lil Nas X placed second with 1,440 Tweets.
Fender beat hot competition from the likes of Taylor Swift, Dua Lipa and Rihanna to place in the top three.
The 'Seventeen Going Under' singer wasn't the only Geordie star to place in the rankings, with Little Mix's Jade Thirlwall placing 18th.
No doubt Fender won't let the discovery of his randy fanbase's thoughts go to his head as the down-to-earth star is being kept busy with live summer shows.
The 28-year-old played Tramlines Festival in Sheffield last night and will hit the stage at Truck Festival in Oxfordshire tonight.
The shows come after a sell-out slot to 45,000 people in Finsbury Park - Fender's biggest ever headline set.
That event came just weeks after the star's critically-acclaimed Glastonbury performance on the Pyramid Stage.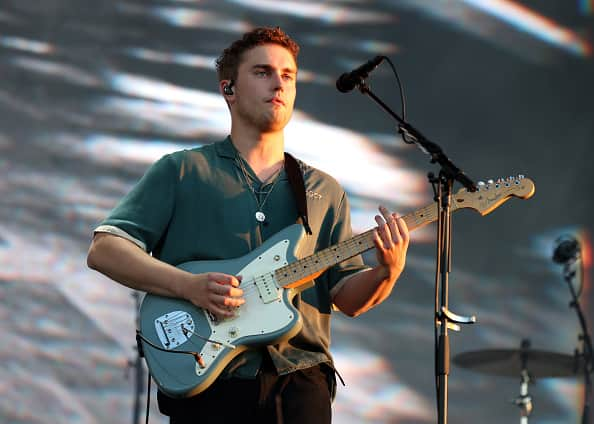 Earlier this year, Fender also performed two sold out nights at the Utilita Arena on his Seventeen Going Under tour and left fans stunned.
When leaving the arena, one duo told NewcastleWorld: "Absolutely brilliant, the 4th time I've seen him.
"Wonderful. I'd put it up there with the best yet.
"When you mix it with his new album, unbelievable.
"He's just himself. No matter how many gigs he can sell out, he's still himself and he'll come back to the North and do it all for us. That's what makes Sam Fender."
Another concert-goer added: "Amazing! Third time seeing him, it was mint.
"I couldn't even choose a favourite song. I love a lot of his old stuff because I went to see him when he was starting off.
"We were just saying, I haven't heard him sing a bad performance. He sounds exactly the same as he does on the song.
"He's a natural and he loves being at home! It's nice for someone to fully love where they're from and be fully behind the working class as that's what this city is about.
"Everyone identifies with him. It's unreal."