A new grant is looking to boost prospects for the next generation of scientists across Newcastle and Northumberland.
Education charity SHINE has supplied a grant of £90,000 through a partnership with Schools North East to back a programme being introduced at six primary schools across the region.
The scheme looks to give pupils the skills they need to succeed in biology, chemistry and physics when they move to secondary school.
Around 900 children between the ages of 7 and 11 will take part in the three-year pilot, which will be extended into other schools if it proves to be a success.
The scheme, which is being led by Sacred Heart Catholic High School in the city's West End, will see secondary school science teachers working alongside primary school staff to create a new science curriculum.
It is being developed to "bridge the gap" that currently exists between primary and secondary school.
It is hoped that the scheme will give children a head-start at high school and eventually lead to better GCSE results.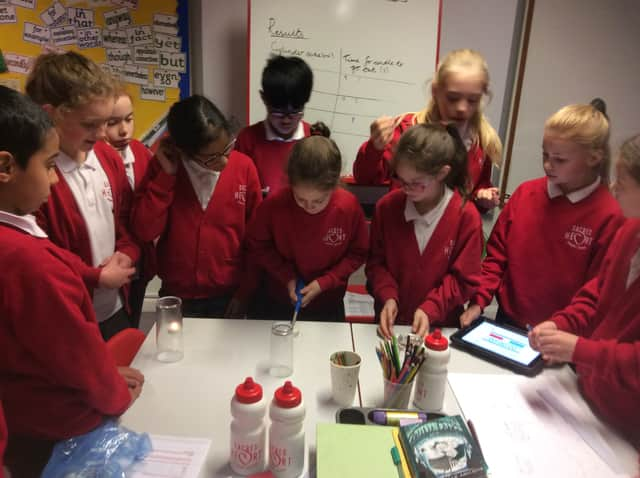 The primary schools taking part are Sacred Heart RC Primary School, Newcastle, English Martyrs Catholic Primary School, Newcastle, Our Lady and St Anne's RC Primary School, Newcastle, St Cuthbert's Catholic Primary School, Walbottle, St Cuthbert's Catholic Primary School, Kenton, St Bede's Catholic Primary School, Bedlington.
Sacred Heart High School science teacher Alex Robertson explained that primary teachers will receive training in delivering science lessons that will give their pupils a solid grounding in science.
He said: "This is not about telling primary school teachers how to do their job.
"What primary school teachers are expected to know is unbelievably broad and they are not all science specialists.
"What we are doing is giving help and support to these teachers and providing them with the resources they need.
"It is very much a collaborative effort. We will provide training in the areas that they will find of most use."
Mr Robertson explained seeing clear gaps in science knowhow between children at secondary school.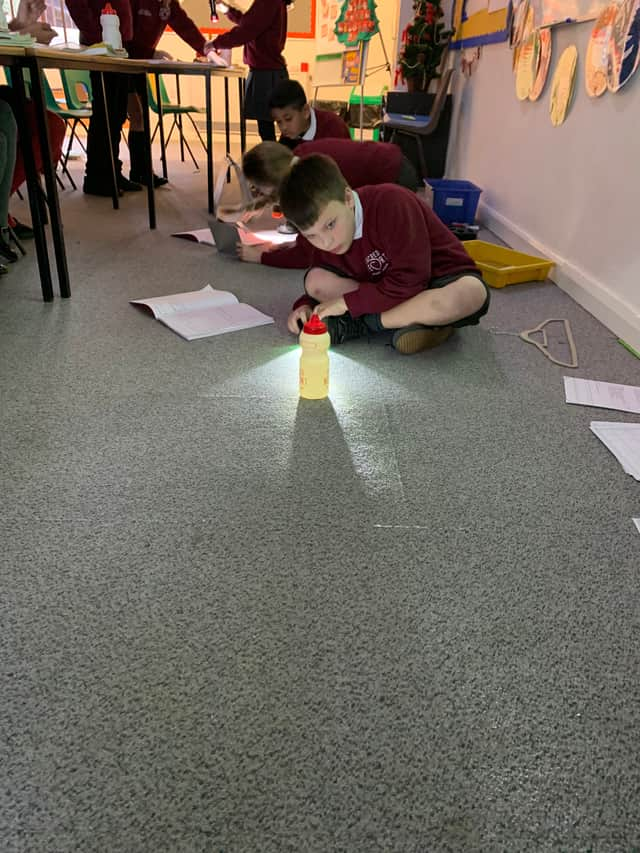 He added: "We'd ask, for example, if they know how to draw a bar graph and 10 children might say yes, but another 20 say no.
"It's been an issue we've experienced for some years now.
"What we've found in asking primary school teachers about this is that they simply don't have the time or the resources to plan a really good curriculum in every single subject.
"So they've been very receptive to us supporting them with that."
The new programme will first see a new science curriculum created.
Parents will have a greater role to play in their children's learning with homework marking schemes distributed so they can show their youngsters how it should look.
Chris Zarraga, Director, Schools North East, said: "Schools North East are delighted that the skills and innovation of North East schools are being developed to create solutions to problems that are genuinely fit for the context they are going to be used in.
"It's clear from this initiative that North East schools can lead the nation on this and that gaps can be successfully bridged from primary to secondary schools."
You can find more information about SHINE grants for schools and the Ednorth programme here.