After weeks of anticipation, the Queen's Platinum Jubilee has arrived in Newcastle and street parties are beginning to pop up around Tyneside.
The most popular day for the traditional British event is Sunday, June 5, but road closures across the region start from today as Geordies pour Pimm's, line up cakes and reflect on Her Majesty's reign.
For those in the North East planning on throwing a party with neighbours, there are a number of rules to understand before doing so.
If you haven't had official council approval, you won't be allowed to throw a Street Party.
Many have called on police forces and councils to turn a blind eye to any residents who do so, but you do put yourself at risk of a fine and/or being shut down for throwing a Street Party without permission.
Here are the six fundamental rules to understand before throwing a Queen's Platinum Jubilee party in Newcastle and on Tyneside.
No permit, no Street Party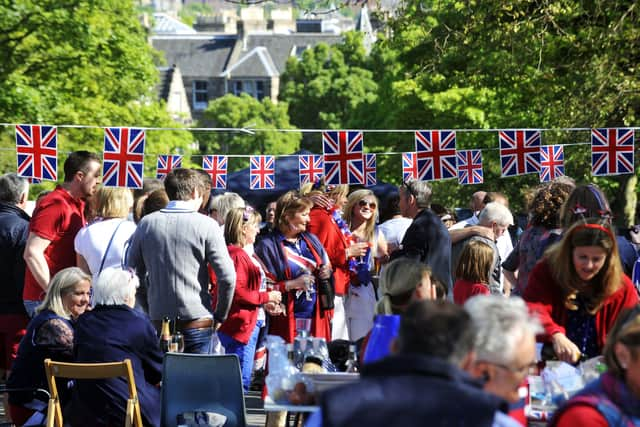 Completed applications to hold a Street Party had to have been submitted to Newcastle City Council by Monday, May 16.
If you didn't submit one of those and haven't had approval, you are not allowed to shut down a road.
Instead, you should alter your celebrations to be a Street Meet rather than a street party.
No permit, throw a Street Meet
If you are one of many who hasn't had official council approval to close down a road, a Street Meet will be the way forward.
A Street Meet is a get-together that happens on a driveway, parking area, front garden or a cul-de-sac.
This site has further instructions on how to hold a Street Meet with tips on how to make the most of a smaller space in the safest way.
Don't sell alcohol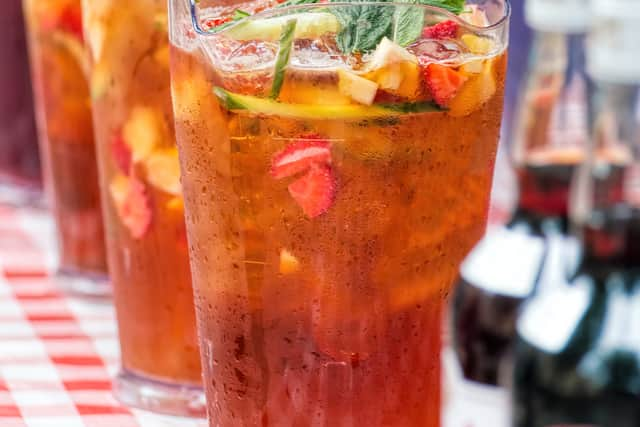 A glass of Pimm's or some other tipple is part and parcel of a classic British Street Party.
At a private party, sharing drinks with your neighbours does not require a licence.
However, if you sell alcohol, you need an approved licence to do so from the council.
Don't advertise your music
It's important not to advertise any music you'll have playing at your event.
Some traditional British tunes will no doubt be on the menu, but if they are advertised in advance and used as a reason to promote the event, you'll need a licence.
Play your music on the day, but don't scream and shout about your killer playlists beforehand.
You CAN sell food
You can't sell any booze, but you are able to charge for any food at the event.
Under the Licensing Act 2003, you can sell food before 11 pm.
Strict rules for tombolas and raffles
If you and your neighbours are planning on holding a tombola or raffle there are rules to follow.
Prizes must not be worth more than £500 in total and tickets can only be sold on the day.
Any money raised in selling the tickets must go to a good cause - that includes the price of holding the party.
Anything away from those rules will require a lottery registration.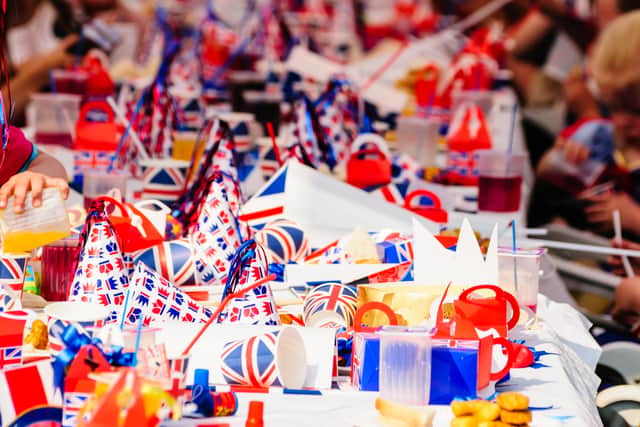 The North East leaders came together this week to issue a statement to the public about events of the Platinum Jubilee weekend.
The message was signed by; Cllr Amanda Hopgood, Leader, Durham County Council; Cllr Martin Gannon, Leader, Gateshead Council; Cllr Nick Kemp, Leader, Newcastle City Council; Norma Redfearn CBE, Elected Mayor, North Tyneside Council; Cllr Glen Sanderson, Leader, Northumberland County Council; Cllr Tracey Dixon, Leader, South Tyneside Council; Cllr Graeme Miller, Leader, Sunderland City Council; Jamie Driscoll, North of Tyne Mayor; Kim McGuinness, Northumbria Police and Crime Commissioner.
They said: "The Queen's Platinum Jubilee is a landmark occasion for our country as Her Majesty celebrates 70 years as monarch.
"Up and down the country, people will be coming together to celebrate with street parties, community events, and with friends and families. The North East will be no different.
"Our cities, towns, and villages are keen to celebrate this historic moment, and we want everyone to enjoy the extended bank holiday.
"We know that whenever big celebrations come around, the overwhelming majority of people are considerate of others around them. However, a small minority can have a big impact and potentially prevent others from enjoying themselves during a once-in-a-lifetime event such as this.
"Please be mindful of others in whatever it is you're doing, whether it's while using the public transport network to travel to and from an event in the region or making sure your local community's street party passes without incident.
"Our Emergency Services will be working closely with communities to keep us all safe, and it is important that they are not placed under any more pressure. If you do see or hear of any anti-social behaviour or criminal activity, please report it.
"Of course, not everybody will be celebrating the Jubilee, and will have other plans for the extended Bank Holiday weekend. Whatever it is you're doing, be respectful of others around you and those working to keep us safe.
"Never before has a Monarch presided over our nation for 70 years, and we know this milestone is an occasion that will mean a great deal to so many in our region. Let's all come together to celebrate safely, and ensure the Queen's Platinum Jubilee leaves nothing but positive memories for us all to enjoy."