A property in one of Newcastle's most highly sought-after neighbourhoods has hit the property market and it's a house that will turn heads.
The Croft in Adderstone Crescent sits on Jesmond's Golden Triangle, an area that is fast becoming the place to buy in Newcastle.
The house, which was listed on Rightmove on February 28, will set you back a cool £2 million.
The house was originally built in 1925 but has had significant works including remodelling and refurbishment since then.
In 2008 the house has a single-storey extension to increase its grand space and the roof was converted into stunning reception rooms.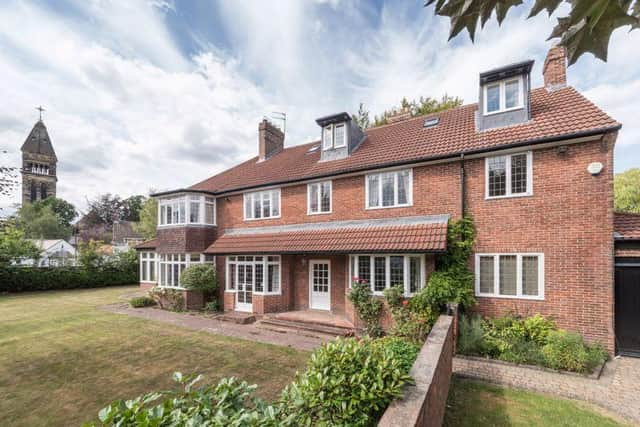 On the ground floor is a grand entrance that leads into a drawing room that boasts an impressive fireplace.
There's a large kitchen with a breakfast bar that leads into dining space, as well as a conservatory leading into the large garden.
On the first floor is a master bedroom with its own private corridor, dressing area and en-suite.
There are three further bedrooms on that floor and a family bedroom.
On the second floor are two more bedrooms, ideal for children.
Outside the gardens surround the property on all sides.
The house also has its own gates, courtyard and parking area.
Another big attraction is its Golden Triangle location, which means The Croft's next residents could have some high profile neighbours.
Despite Jesmond's student reputation, a small bubble of the area near Jesmond Dene is becoming one of the city's most enviable places to be.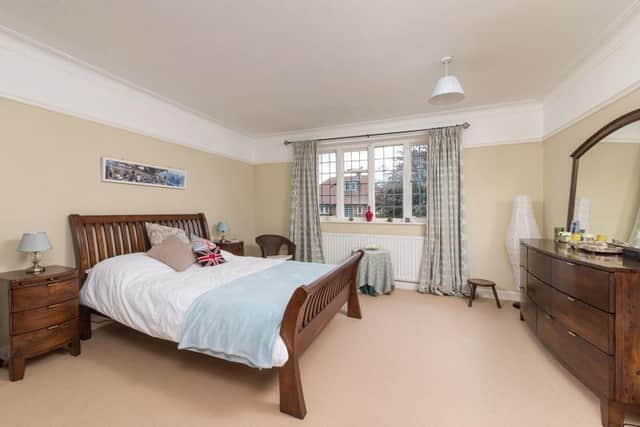 Pat Robson Director Tim Nixon said: "Despite an enduring reputation as a student hub, there is of course a great deal more to Jesmond.
"Tucked away between Osborne Road and Jesmond Dene, the streets of Adderstone Crescent, Lindisfarne Road and Glastonbury Grove are collectively known as 'The Golden Triangle', and the houses there represent some of the most desirable in the city.
"These high-value homes enjoy privacy and seclusion however their super-central position, just moments from Jesmond's famous restaurants, bars and shops ensure that residents fortunate enough to live there really do enjoy the best of both worlds."
It is known that Newcastle United star Allan Saint-Maximim resides in the area, following in the footsteps of Shola Ameobi, Kevin Nolan and Jonás Gutiérrez.
With The Croft on the market, maybe there will be another big name coming to the area.