Former Geordie Shore star Vicky Pattison shared an emotional update on her fertility journey to her fans on Instagram.
Thr 35-year-old who hosts her own podcast named The Secret To where she interviews celebrity guests on their own personal journeys, has openly spoken about her dreams of becoming a parent alongside her fiance Ercan Ramadan.
The couple, who became engaged last year while on holiday in Dubai, shared with fans that they had visited London Women's Clinic to take steps towards eventually having children together in the near future. Their visit to the clinic included various scans and tests on their fertility.
However, Vicky shared an update with her 5.2 million Instagram followers today explaining that a cyst has been found on one of her ovaries.
In the Instagram post, Vicky uploaded a photo of herself in hospital, with a lengthy caption explaining the situation. She wrote: " Unfortunately yesterday didn't go as planned and I have another cyst on one of my ovaries.
As the injections I would have to administer as part of my fertility treatment are predominantly oestrogen - rather than stimulating the ovary follicles which is what we want to happen - it would end up instead predominantly feeding the cyst and treatment would be wasted."
She continued to explain that she was disappointed and had spent most of the day crying, feeling "super drained". She further explained that ovarian cysts can be common during the treatments, as she said: "This is pretty common and as I am beginning to learn these journeys aren't often linear and there may be plenty more ups and downs for me as I go.
So I need to brace myself for that and be thankful that I'm in a position to have options - which I truly am. And I want more women to know that it isn't easy for lots of us.. and you're not alone. No matter how it may feel."
Fans and friends of Vicky commented on the post, sending her love during the difficult time. Fellow Geordie, Little Mix star Perrie Edwards posted four heart emojis in the comments, as did Scarlett Moffat.
Former X Factor winner Alexander Burke commented: "You're helping so many others by sharing your journey darling. Sending you big hugs and love. Here whenever you need me."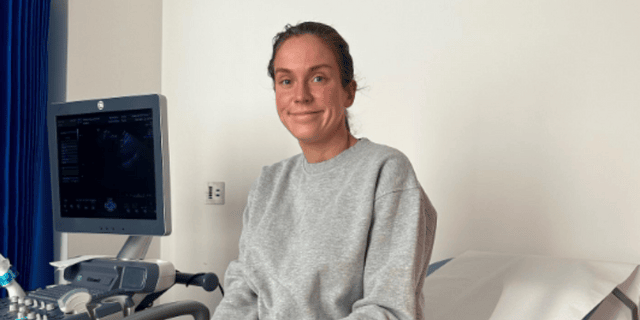 Vicky posted a photo of herself crying to her Instagram story, with a caption that read: "Thank you for all your kind messages. You've made me a little bit emotional."