Just 24 hours after winning his second Brit Award, North Shields' Sam Fender was back in his hometown to celebrate.
The 'Seventeen Going Under' singer rolled up to the Low Lights Tavern, the pub where he used to work, and was greeted by a raucous group of family, friends and locals.
The Low Lights Tavern is where Fender was discovered by his manager Owen and the pub houses his 2019 Brit Award behind the bar.
Fender had already promised the Tavern they could hold his next one, if he did emerge triumphant at the 2022 ceremony.
Gabby Thompson from Whitley Bay was at the Low Lights to welcome the local hero home.
She said: "It's a bit random, it was on impulse it has to be said.
"We were sat watching the North East news and there was a segment live from Low Lights Tavern saying they were waiting for Sam to arrive.
'Sam had missed his train and lost his phone'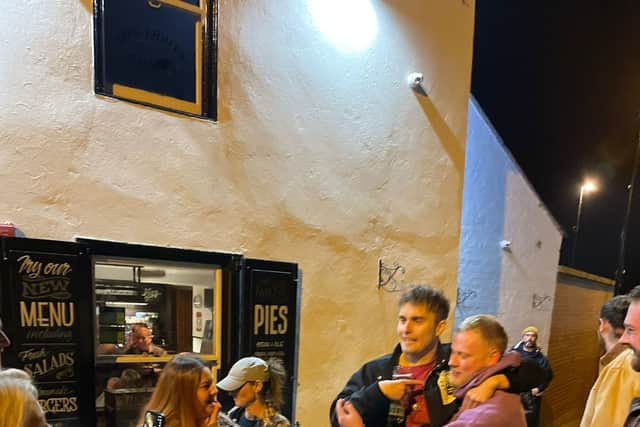 "We went down, me, my brother, sister and a family friend and there was loads of people there. A lot of it his friends, his family, that sort of thing. A few people like us who had chanced going down.
"The band was already there and it had turned out Sam had missed his train and lost his phone so everyone was waiting for him. The family was just talking to everyone.
"All the family was in the private function bit and everyone was in the actual bar bit but everyone just merged.
"One of his mates had brought the actual award out and was letting his mates get photos with it which was cool.
"He came in the taxi and was smashing the pinata.
'Everyone was dead excited'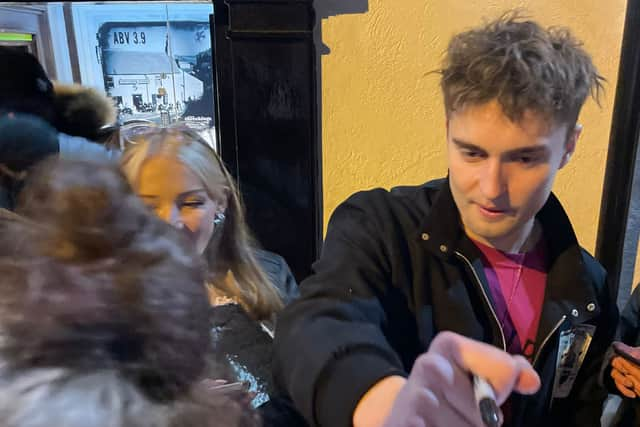 "He went in to see his family then came out and was out for ages speaking to everyone, he was pretty drunk like but was in good spirits. Everyone was dead excited.
"He was saying how he's so proud of the North East and how thankful he is. Some of it was waffle with all the drinking. It was such a good atmosphere.
"I go to a lot of gigs and things like that and I like a few of his songs. It's more the fact someone from the North East has made it.
"I like that he's got really big but has ended up going to the Low Lights Tavern."
'Another one down'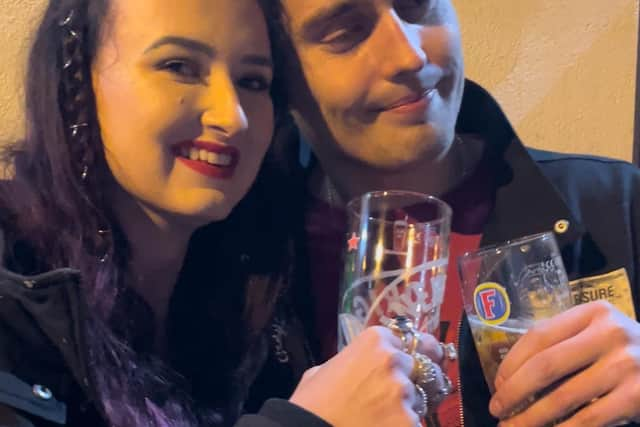 The Low Lights Tavern issued a message of congratulations to their former employee after his Brit Award win via NewcastleWorld yesterday.
Gregg from the Low Lights staff said: "Well done to Sam from the Low Lights team.
"I was working so couldn't watch it, but we saw him win his award.
"Congratulations to him, it's a good achievement and another one down.
"We haven't got a clue when we see him, that'll be entirely up to Sam when he decides he wants to come back."