As Sam Fender readies himself for a big night at The Brit Awards, NewcastleWorld took a trip down memory lane to visit one of the North Shields' star's favourite haunts.
The Low Lights Tavern in North Shields is just like any other unsuspecting Tyneside pub.
As you descend the adjacent hill with the coastline in sight, you wouldn't think its friendly glow could be hiding a piece of modern history worth around £66,000.
Behind the Low Lights Tavern bar, perched on one of the taps, is Sam Fender's Critics Choice Award.
The prestigious award, which Sam picked up in 2019, is heralded by the music industry - when S Club 7's Paul Cattermole auctioned his in 2018 it went for a whopping £66,000.
However, the Low Lights Tavern isn't caring for the Brit Award just for its value, they are looking after it for a former employee.
Fender was born and raised in North Shields and, despite the pull of industry hubs in London and Los Angeles, still comes back home whenever he can.
Sam worked in the Low Lights Tavern before making his breakthrough.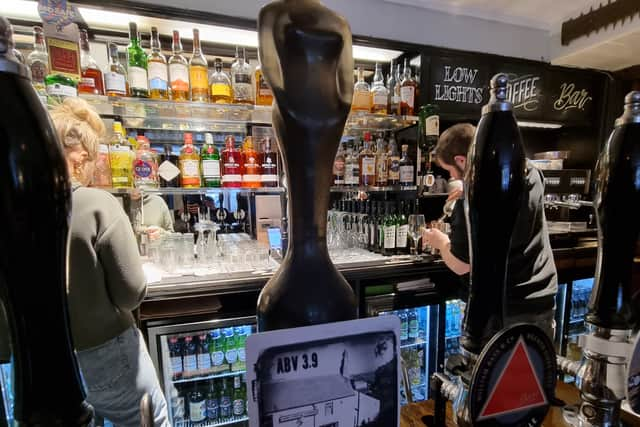 Despite missing their local lad, the pub's bar manager Lynsey Guthrie tells NewcastleWorld that the career switch was probably a good thing.
She said: "He worked here seven or eight years ago.
"He was the worst employee and I've got no hesitation in saying that.
"He was the worst barman ever.
"He'd pull half a pint for someone, let it settle and then go mess around on the guitar.
"Then he'd come back and say 'oh, I forgot to finish your drink'".
Sam's Critics' Choice Brit Award sits atop of the popular Low Lights beer.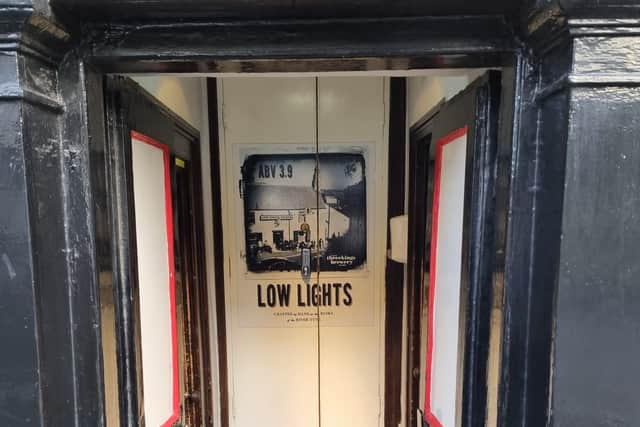 At this year's Brit Awards Fender is up for Artist of the Year, Rock/Alternative Act and Mastercard Album of the Year.
He'll also be performing at the awards show, which airs at 8 pm on ITV 1.
The singer/songwriter has already promised the Low Lights Tavern that, should he triumph again, the award would be coming their way.
Lynsey has her fingers crossed for Fender, eyeing up the beer next to the Low Lights as a new placement for any more awards.
Recently Sam used the Low Light Tavern to record a performance on mega American TV show The Tonight Show With Jimmy Fallon.
It also featured in a Vevo Lift documentary into Sam's life in 2019.
In that clip, Sam said: "I was on benefit three years ago and now I'm definitely not on benefits...
"Without the Low Lights I wouldn't be here, it's the scene where it all started.
"I don't believe in fate, I really don't, but f**k me the night that Owen walked into the pub really makes me question its existence.
"It's like a f**king Disney film.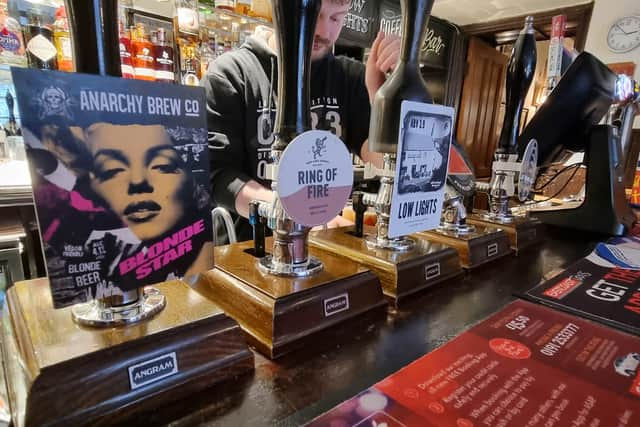 "I was at the lowest point in my life, that man walked in and saw something in us.
"He was like, 'Howay son, you're alright, let's go and take over the f**ing world."
It's no surprise then that when Fender does return to his local watering hole, there are plenty of people wanting a chat.
Lynsey said: "The past couple of weeks, since he's been nominated for The Brit, a lot of people have been coming in to look at the award.
"He's a local lad. He's not in a lot these days, he's busy.
"When he comes in there's a lot of people wanting to chat to him."